For quite sometime we have been hearing a lot of speculations and rumors about Nokia and Microsoft coming together to set up a new smartphone business? Well that's not a speculation anymore as Nokia and Microsoft have officially entered into a strategic partnership which according to them will benefit each other in the times to come.
In a joint statement Stephen Elop and Steve Ballmer, CEO's of Nokia and Microsoft respectively said, "Today in London, our two companies announced plans for a broad strategic partnership that combines the respective strengths of our companies and builds a new global mobile ecosystem. The partnership increases our scale, which will result in significant benefits for consumers, developers, mobile operators and businesses around the world. We both are incredibly excited about the journey we are on together".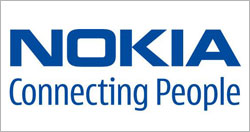 The core philosophy behind these two giants coming together is 'Why to fight when both can coexist in the same environment' .
As per the statement by Nokia and Microsoft, they will now be working towards utilising the expertise of both the companies for achieving a common benefit of serving the masses with quality product and services.
Some of the things that people can look forward to are; Nokia adopting Windows Phone as its primary smartphone platform, Nokia Maps to be a core part of Microsoft's mapping services and Nokia's content and application store to be integrated with Microsoft Marketplace.