Last week media reports claimed that Micromax is trying to develop its own operating system as Xiaomi, Microsoft and Samsung has done over the years. Currently, most of the Micromax products come with Android operating system and it has a couple of Windows based smartphones and tablets. In December 2014, Micromax came out with a new sub-brand itself, called Yu, under which it has been launching Cyanogen based devices. Cyanogen is not a completely different OS altogether; it is actually an Android derivative and is regarded as one of the best Android based alternatives.
As per a report of Economic Times, Micromax is trying to develop "its own operating system as well as a suite of services and apps which will run across its phones, tablets, televisions and wearables, as it goes up the value chain to differentiate itself from increasing competition".
"The OS will be a forked Android – a platform developed on Google's open source mobile OS. The first smartphones with the new OS will be available by the end of this financial year and they will be affordably priced," Micromax cofounder Vikas Jain was quoted as saying by the ET.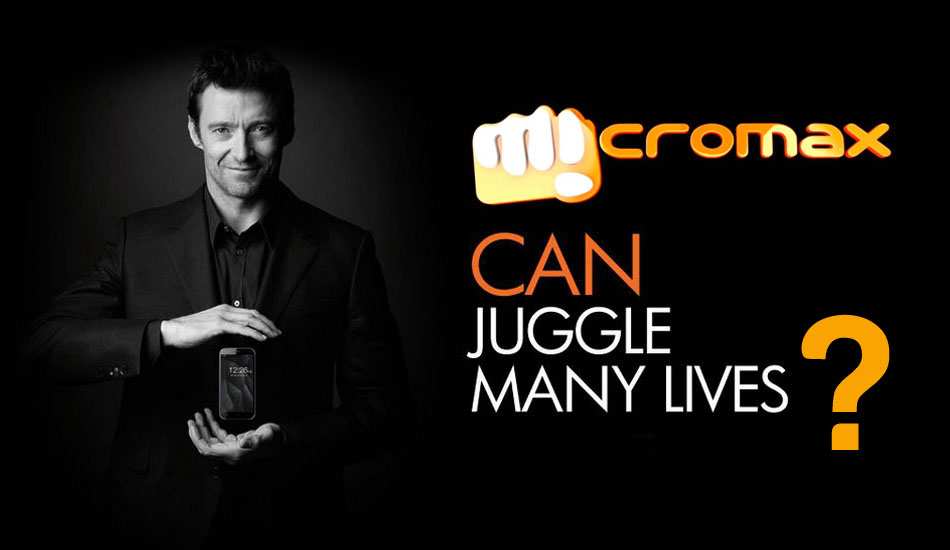 So the operating system would not be developed from ground up but will merely a product built on 'Android'.
True the competition in the Indian market is most intense and is set to grow tougher with each passing day with more Chinese and other multi nationals decide to join the battle. This year itself, US based InFocus, China's Phicomm and Meizu and Coolpad Dazen entered the Indian market. The existing Chinese manufacturers like Xiaomi and OnePlus have done a wonderful job since their entry to the Indian market last year.
Meanwhile, multi-national companies like Samsung, LG, HTC etc are increasingly launching affordable handsets – the bread and butter segment of Micromax. Indian companies like Lava, Intex etc are also doing a pretty good job and slowly increasing their market share.
All these developments are expected to give Micromax a hard time and its decision to come out with its own operating system seems a wise decision. With its own OS and apps, Micromax can carve a niche for itself in the crowded market and will increase its brand visibility.
However, there are couple of factors for which Micromax should not go ahead with this new operating system.
Customised OS Means Late Updates
The first and foremost concern is that with a customised OS, issuing software updates will be delayed. Usually, after every new Android version gets release, Google provide it to the Nexus and Android One devices first. Individual handset makers then tweak the Android version according to their customised interface and then release the same for its devices. This process makes it very time consuming and complicated.
That's why usually non-Nexus devices get Android updates very late, usually after six months after the release of the devices and in most cases never. The Indian handset makers, including Micromax, are anyway notorious for not releasing software updates for their devices.
Custom doesn't mean better
The vanilla Android OS is quite simple and that is what it makes it so popular. And if a company tweaks it for any other reason, they must do it with care. A bad tweak will completely ruin the brand and the user experience of the common people who usually use the things which are preloaded on a smartphone.
Look at the BlackBerry OS for instance. Despite its superb security features and one of the best gesture inputs, it has few takers. BlackBerry is now rumored to be launching an Android based smartphone. Microsoft's struggle with Windows OS is another prime example.
Ubuntu and Firefox OSes are other glaring examples of how difficult it is to develop a likeable UI and apps.
As of now, many Android handset makers like Samsung, Asus, LG, Xiaomi etc have their own UI but it took years for them to develop and make it better.
Deviating from core strength
Micromax being a hardware company should focus on its core area and that is the hardware part of the mobile phones. Even when it came out with the Yu brand, Micromax restricted itself to the hardware part of the phone while leaving the software to Cyanogen.
Reinventing the wheel is a good idea but it should be done only to enhance a product. At The Mobile Indian, we believe that if Micromax believe that their new operating system or user interface gels with their moto "Nothing Like anything" and is able to address the above mentioned bottle necks they should go ahead with their plans. Also, will it help them to jump to No 1 slot from the current No2 in handset market space.