Micromax's Canvas II A110 was the most sought after smartphone in India this January, a survey conducted by The Mobile Indian has found.
A couple of months back, Micromax launched a new series called Canvas. The two handsets released under this series – Canvas A100 and Canvas A110 – have been a huge hit in India, so much so that the latter is now selling for more than its introductory price. It can even be said that the Micromax now has a new Canvas to create a new picture.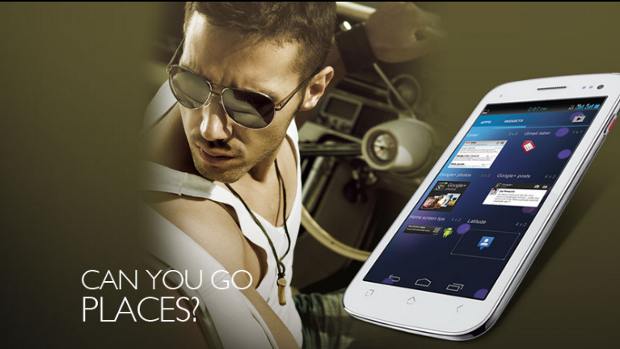 According to data collected by a study of online preferences of over one million people who visited the website (www.themobileindian.com) in January this year, the most searched-for smartphone in India was Micromax A110 Canvas 2. Interestingly, iPhone 5, which costs Rs 43,500, was the second most hunted handset.
Almost all the Indian handset players like Micromax, Karbonn, Spice Mobile and Videocon recently launched smartphones with 4 inch or larger screens, which is the current fad among users. This move seems to have tilted the favour towards Indian players because they are offering users large screen smartphones with a reasonable price tag.
Commenting on the survey, a spokesperson of The Mobile Indian said, "Of late, quality and service delivery of Indian mobile phone makers have improved a great deal, and this is resulting in brisk business for them, helping them gain popularity among users."
In this month's Handset Hotlist report Indian brands were giving tough competition to MNC players as 12 of the most searched phones were from Micromax, Karbonn, Spice, Videocon and Idea Cellular, as compared to 13 from Samsung, Sony Mobiles, Nokia and Apple.
The spokesperson further added, "The average price of handsets from Indian players in this month's report is around Rs 8,600; as compared Rs 17,000 of MNC players." In this month's Hotlist, six were from Samsung; five were from Micromax; four from Karbonn, three each from Nokia and Sony Mobiles; and one each from Apple, Spice Mobiles, Videocon and Idea Cellular.
Top 25 Handset Hotlist for Jan-2013

| Rank Jan | Brand | Model | Price (inRs.) | OS | Screen Size | Camera | Dual SIM |
| --- | --- | --- | --- | --- | --- | --- | --- |
| 1 | Micromax | Micromax A110 Canvas 2 | 11500 | Android | 5 | 8 | Yes |
| 2 | Apple | Apple iPhone 5 | 43500 | iOS | 4 | 8 | |
| 3 | Karbonn | Karbonn A21 | 8850 | Android | 4.5 | 5 | Yes |
| 4 | Nokia | Nokia Lumia 510 | 9700 | Windows | 4 | 5 | |
| 5 | Samsung | Samsung Galaxy S Duos | 12500 | Android | 4 | 5 | Yes |
| 6 | Karbonn | Karbonn A30 | 10900 | Android | 5.9 | 8 | Yes |
| 7 | Micromax | Micromax A90S | 11800 | Android | 4.3 | 8 | Yes |
| 8 | Samsung | Samsung Galaxy Y Duos Lite | 5800 | Android | 2.8 | 2 | Yes |
| 9 | Micromax | Micromax A68 Smarty | 6400 | Android | 4 | 5 | Yes |
| 10 | Sony Mobiles | Sony Xperia J | 14900 | Android | 4 | 5 | |
| 11 | Spice Mobiles | Spice Mobiles Stellar Virtuoso Mi 495 | 10500 | Android | 4.5 | 8 | Yes |
| 12 | Sony Mobiles | Sony Xperia Tipo Dual | 9100 | Android | 3.2 | 3.2 | Yes |
| 13 | Karbonn | Karbonn A15 | 3999 | Android | 4 | 3 | Yes |
| 14 | Micromax | Micromax A87 Ninja 4 | 5999 | Android | 4 | 2 | Yes |
| 15 | Nokia | Nokia Lumia 920 | 35144 | Windows | 4.5 | 8 | |
| 16 | Micromax | Micromax Superfone A100 Canvas | 10300 | Android | 5 | 5 | Yes |
| 17 | Videocon Mobiles | Videocon Mobiles A30 | 7200 | Android | 4 | 5 | Yes |
| 18 | Sony Mobiles | Sony Xperia Miro | 11699 | Android | 3.5 | 5 | |
| 19 | Nokia | Nokia Asha 311 | 5775 | S40 | 3 | 3.2 | |
| 20 | Samsung | Samsung Galaxy Grand I9082 | 21000 | Android | 5 | 8 | Yes |
| 21 | Samsung | Samsung Galaxy Music Duos | 8500 | Android | 3 | 3 | Yes |
| 22 | Karbonn | Karbonn A9+ | 7500 | Android | 4 | 5 | Yes |
| 23 | Samsung | Samsung Galaxy Ace S5830 | 9345 | Android | 5 | 3.5 | |
| 24 | Idea | Idea Ivory | 7390 | Android | 3.5 | 3.2 | Yes |
| 25 | Samsung | Samsung Galaxy Note II N7100 | 34800 | Android | 5.5 | 8 | |