Micromax has introduced a 100 days replacement warranty program for its latest feature phones and smartphones. The brand will initially introduce this program for the feature phones.
We received a tip from a reliable source about this policy. On further checks, we found the programme details on company's website. Our source revealed that the policy will be focused on feature phones in the first leg and later on, it will be expanded to cover smartphones as well. Currently, this promise is valid across 10 feature phone models- X1i, x706, x424, x740, x730, x904, x570, x512, x412, x726. To start with policy, users will get a free replacement in case of hardware failure and if even the latest software upgrade is not able to fix issues with the handset.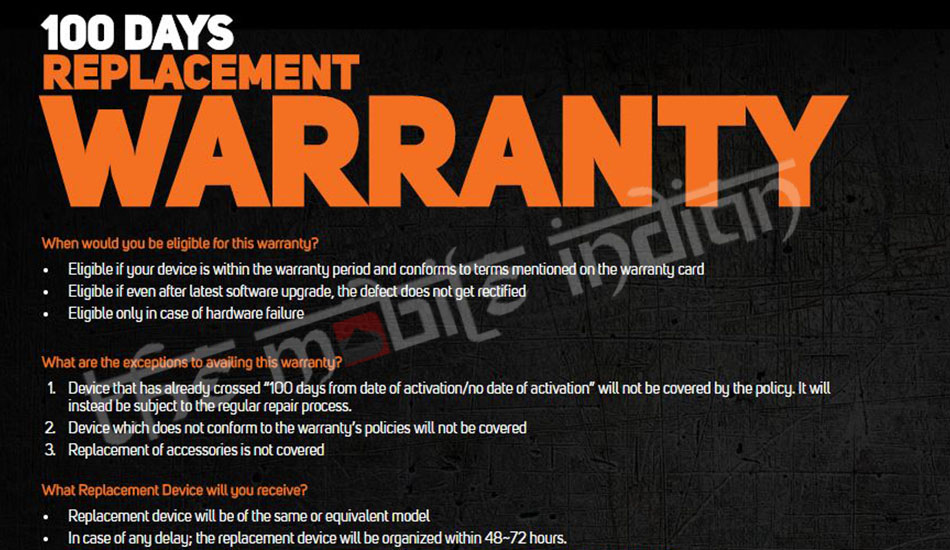 For the record, replacement warranty is different from a regular warranty period. So, if your device is covered under normal warranty and you face some problem with the device, then that particular hardware part will be replaced, while in the replacement warranty, one will get a brand new model.
So what replacement will you receive? Under this programme, users will get the same or equivalent model. Further, if there is any delay, the replacement device will be organised within 48 to 72 hours. Interestingly, the website also mentions that the devices that have already crossed 100 days from the date of activation will be not be covered by the policy, instead, it will be going through the regular repair process. Lastly, at the time of replacement, warranty of the original device will get transferred to the replacement unit.
Commenting on this,Shubhodip Pal, Chief Marketing and Commercial Officersaid"In the last few quarters, we have invested heavily and worked diligently to improve our service experience. We have a large base of feature phone users and for these valued users, one of the key proposition for buying their phone is a great after sale service experience. Taking our promise, a step ahead, we are now bringing a carefree user experience for all the feature phone customers offering them full replacement
within 100 daysof purchase, if any problem arises."
This move seems to be a lift from the Apple playbook. Users might recall the shock and awe that Apple created in its initial years when it chose to replace products in many cases, rather than repairing them at all. A move that created a lasting impact for the brand with its loyalists.