After, lot of teaser videos and sneak previews Micromax today finally launched Android 4.1.2 based Canvas 4 for Rs 17,500.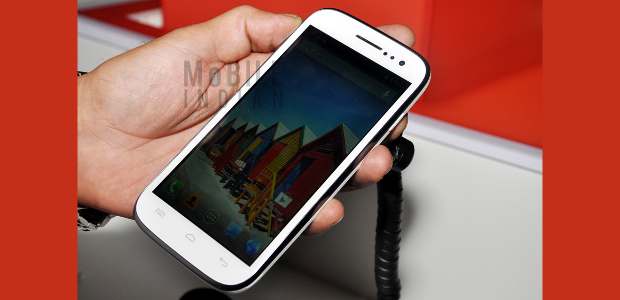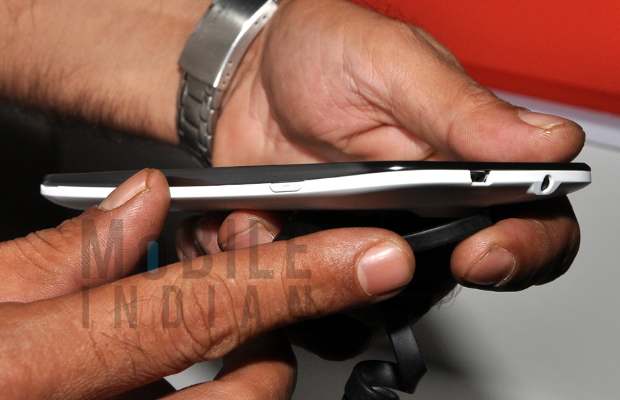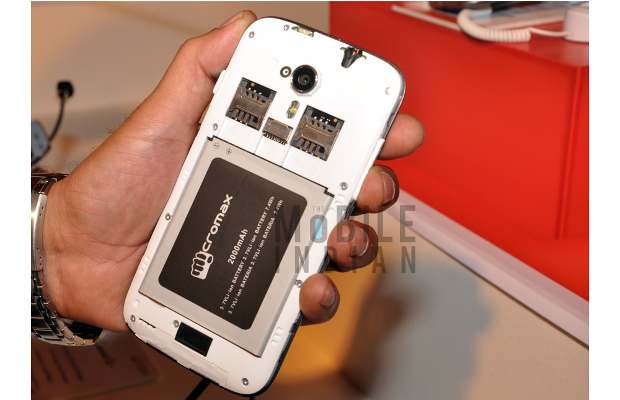 Micromax Canvas 4 is the fourth smartphone under Canvas series. The most popular, among them, being Micromax Canvas 2. Here is our first impression about Canvas 4.
###PAGE###
Specifications wise Micromax Canvas 4 is more or less same as that of Canvas HD, except the front and rear camera resolution. Design wise it is sporting a completely new design and flaunts some cool gestures based applications.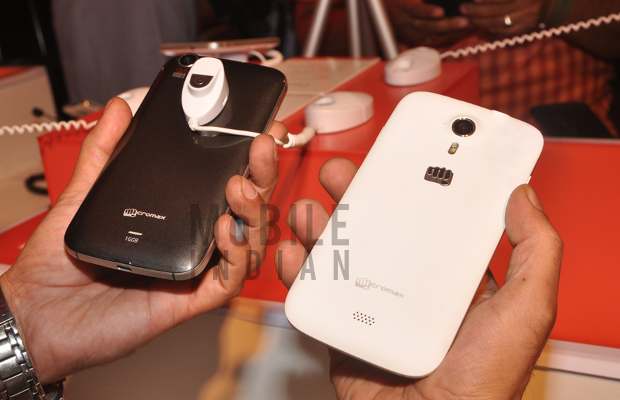 Micromax Canvas 4 has a 5 inch 720p IPS display real estate and is powered by MediaTek ARM Cortex A7 quad-core CPU clocked at 1.2GHz, 1GB of RAM and 16 Gb of internal memory (out of which 10 GB is available to the user).
###PAGE###
Canvas 4 has a 13-megapixel rear camera which is capable of a vertical panorama mode and a 5 megapixel front camera. Picture quality of both the cameras is decent but on zooming grains show up.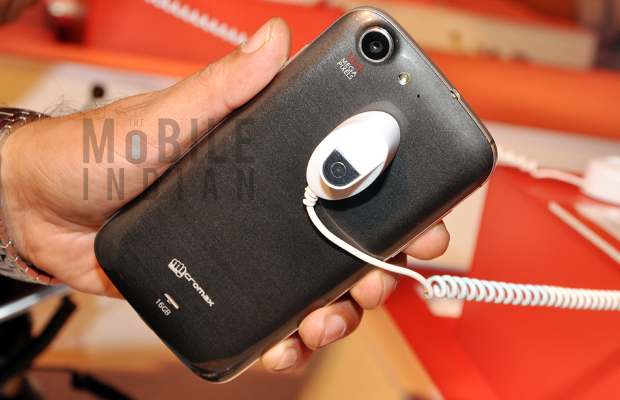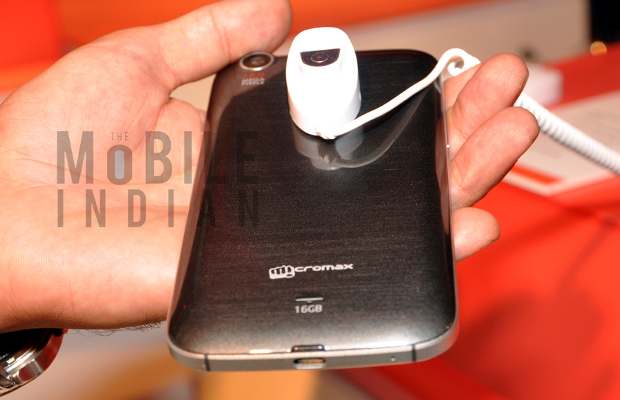 We were able to test the phone in low lighting condition only so will reserve final comments about the camera till we do its compete review.
###PAGE###
On the user interface (UI) front, there is nothing much except the stock Android UI. It is a dual-SIM smartphone and has a 2,000 mAh battery.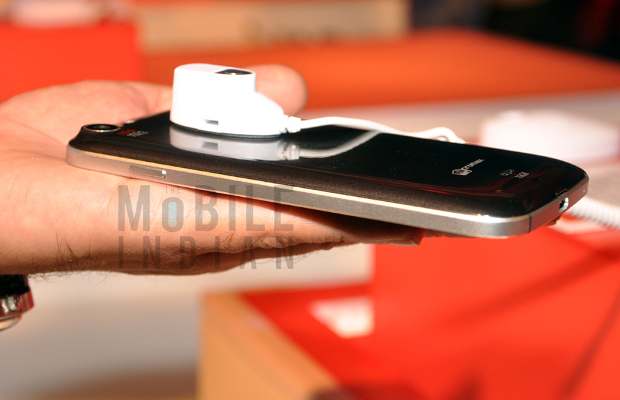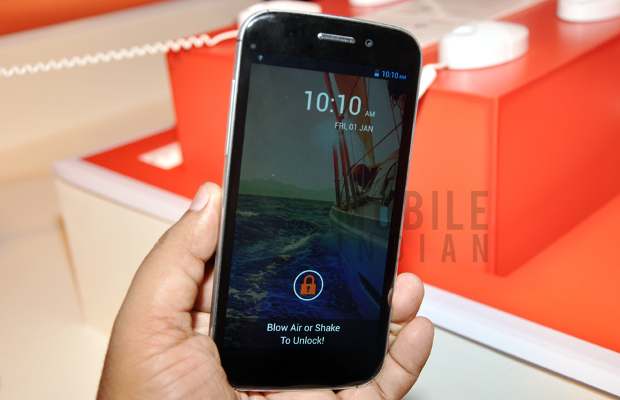 On the design front Micromax canvas 4 is surrounded by aluminum frame like iPhone which gives the smartphone robustness and cool look as compared to its competitors. Also, the rest of the body of Micromax Canvas 4 has been made of glossy plastic (black and white colour) which has a good finishing unleke most of the smartphone available in the market.
###PAGE###
While using the device I didn't find any lag while playing some pre loaded games on Micromax Canvas 4. I could not test its browsing or sharing capabilities as network was not made available.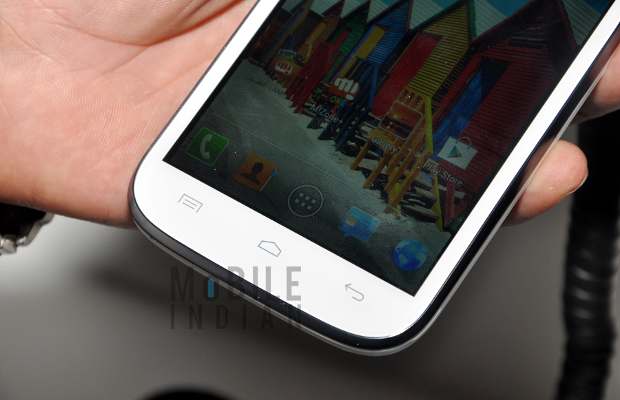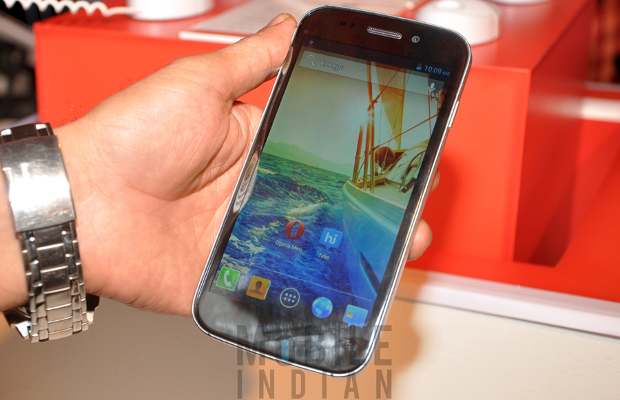 The display quality of the smartphone was good and text was readable in bright light also.
###PAGE###
One can unlock Micromax Canvas 4 by blowing air or shaking the smartphone. Like Samsung S4 it can even pause a video playback if you look away from it.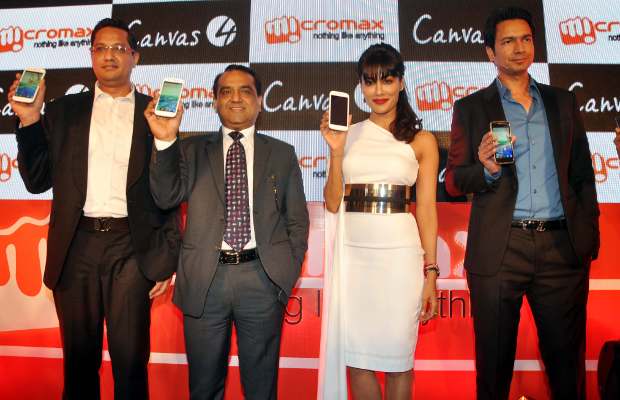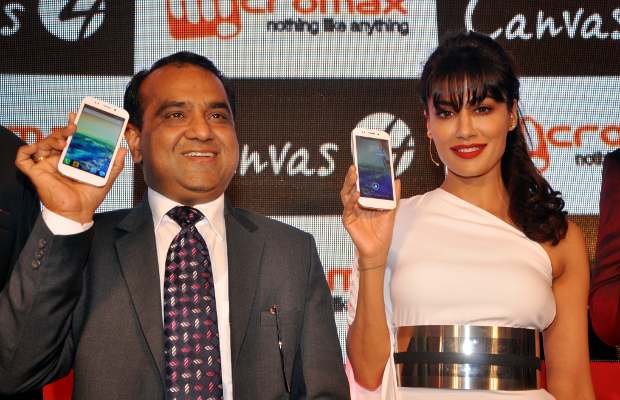 Apart from that, Canvas 4 also comes with a free aluminium cover which look quite elegant.
###PAGE###
In coming days we will do a complete review of Micromax canvas 4 till them we will hold back on our take about the device.