Kobian, a player in computer peripherals and tablets, has announced the launch of two new USB 3G dongles under its Mercury brand. Out of the two, one can be used as a WiFi router that can provide WiFi connectivity to six other devices, while the other is a simple universal dongle which is compatible with all telecom providers.
Priced at Rs 2,999, the Mercury 3G dongle router is one of the cheapest in the market. Currently operators like Tata Docomo, Vodafone and Airtel are also offering such routers in the range of Rs 3,500 to Rs 5,000. The other Mercury USB dongle is priced at Rs 1,899.
A WiFI hotspot dongle creates a WiFi network around it, which can be used to connect any WiFi enabled device to internet. Its main benefit is that you can use just one connection to access internet from multiple devices.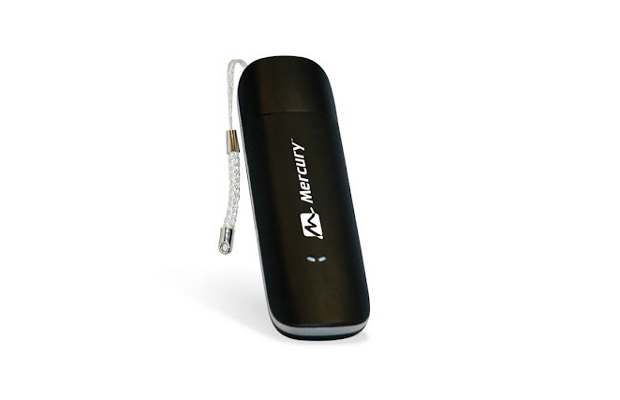 Mercury USB Dongle cum Router supports speeds up to 7.2 Mbps at home. It works with any PC, laptop or any device that is WiFi enabled.
Usually, all the USB 3G dongles with or without router functionality have 7.2 Mbps HSDPA download and 5.6 Mbps HSUPA upload speeds. They support GSM with full band of 850/900/1800/1900 MHz and with network standards of IEEE 802.1 b/g/n at an operating frequency of 2.4 GHz. These have an USB interface and draw the power from the tablet, laptop or smartphone to which they are connected.
Sushmita Das, country manager, India, Kobian said, "Internet connectivity is necessity of life and requirement at office, colleges and homes. We bring ease and affordability to this basic need today. The dongle router allows home connectivity for all WiFi enabled devices."
Both the products come with a warranty period of 1 year.