Mercury has announced a new mobile phone with WiFi capability for the Indian market. At Rs 1,599, the new Mercury BIZ2 perhaps thus becomes the cheapest handset available in the Indian market.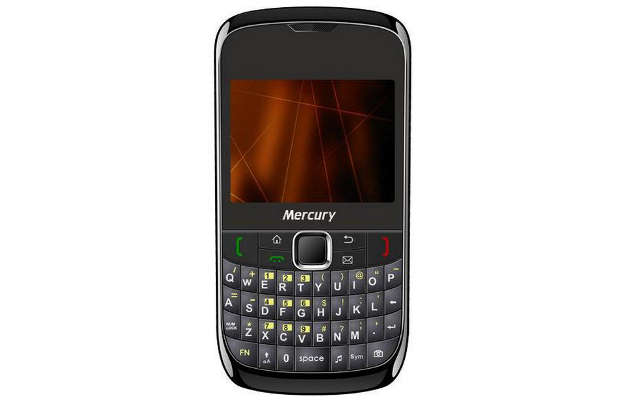 Mercury BIZ2 is a dual SIM mobile phone with a Qwerty keypad. It comes with a 2.3 inch QVGA TFT screen with a VGA camera. And the best part is that it comes with WiFi capability which, given the phones' price, is a big feature.
The phone comes pre-installed with Facebook, MSN and Skype applications. The phone also has Bluetooth, GPRS, infra red, and FM radio. There is also an LED torch.
"This is an all-in-one feature rich mobile phone from Mercury. Mercury has always believed in providing good technology at affordable price. This phone has all required feature that one can ask for at a challenging price," said Sushmita Das, country manager, Kobian India, the parent company of Mercury.
Mercury BIZ2 has a 250 KB internal storage memory which can be expanded up to 4 GB memory. The phone is available in in two colours &#151 Red and black, and comes with a warranty period of 1 year.