Kickstarter Campaign has introduced a phone called Zanco Tiny T1 which it claims to be the smallest phone in the world. At the time of writing, the campaign has gathered USD 32,164 (approximately Rs 20 lakh) with 510 backers.
As per the information on its website, the phone weighs just 13 grams. It is 12 mm thin, 21 mm wide and 46.7 mm tall. The phone comes with a nano SIM slot, a fully functional keyboard and a micro USB port.
The phone has memory for 300 phonebook entries, 50 SMSes, an 0.49 inch OLED screen with 64×32 pixels resolution, 200 mAh battery and 2G connectivity.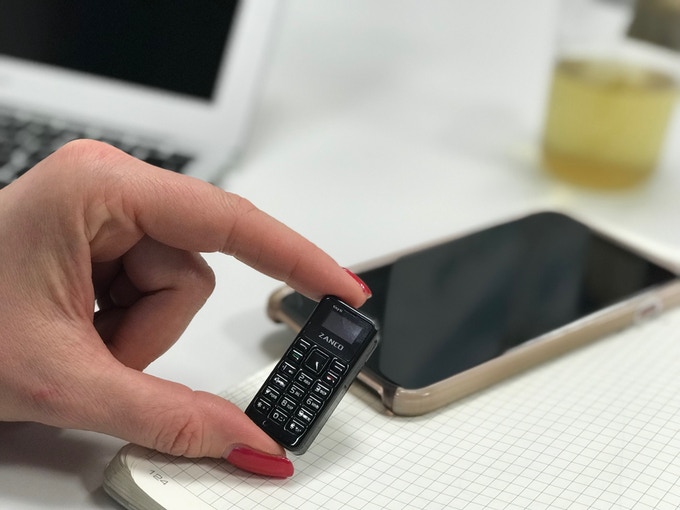 The Kickstarter says that the standard price of the phone will be Euro 39 (about Rs 2,900) while Super Early birds will get it for Euro 30 and Early buyers will get it for Euro 35. There are also discounts on bulk deals.
Äccording to the website those who order it during the campaign period (there are 20 more days to go at the time of writing), will get it in 14 days soon after the campaign period.
The makers say that the idea for the phone came in 2015 and it will be available on sale on May 2018.The phone is made by a mobile phone company called Zanco in association with Kickstarter. "The fully working prototype for the Zanco tiny t1 is complete. We're currently gearing up at our factory for when the Kickstarter campaign hits its target," Zanco says on Kickstarter's website.