Just today we have uploaded our Top 5 Android Smartphones list and now we have discovered the Panasonic T9 listed on a e-retailer's website for just Rs 3,999.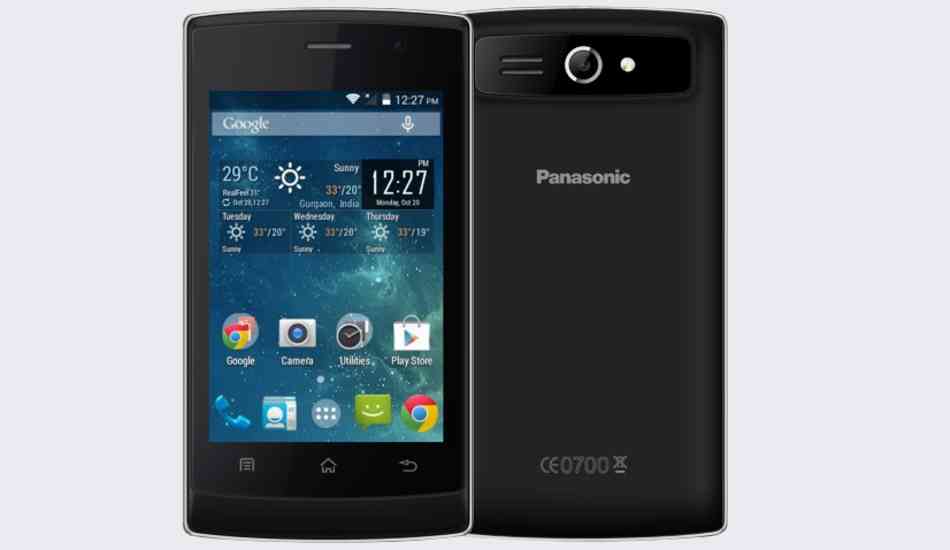 Despite being price so low, the Panasonic T9 offers the Android 4.4 KitKat version. It has a 3.5 inch touchscreen with 480×320 pixels density. The phone is armed with a 1.2 GHz dual core processor and 512 MB RAM – so expect an okay performance and don't even hope for running visually stunning games.
The Panasonic T9 has 4 GB of internal storage and a 32 GB micro SD card slot. There is a 1300 mAh battery in this phone. This dual SIM smartphone offers only 2G connectivity but you can use WiFi feature for faster internet connection. There is Bluetooth 4.0 in the T9 which comes with a VGA front camera and a 2 megapixel rear camera (most likely a fixed focus unit).
The Panasonic T9 is better than having a feature phone but if you can spend about a thousand more, than there are several much better phones. To check other mobile phones available for less than Rs 5,000, click here.