Before the Freedom 251 controversy could die down, a previously unheard company has reignited the 'dirt cheap' smartphone issue.


A smartphone called Docoss X1 has been announced for just Rs 888. The company is taking orders via its website (www.docoss.com) and hotline number (9616003322). The company is offering cash on delivery option and promises to deliver it by May 2. The booking is available till April 29, 10 PM.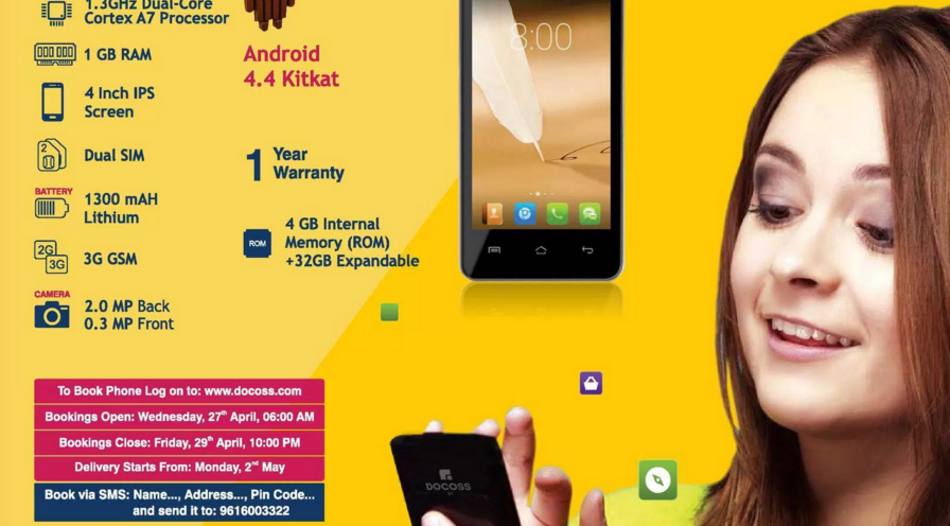 The Docoss X1 has 1.3 GHz Dual core Cortex A7 processor, 1 GB RAM, 4 inch IPS screen, dual SIM, 1300 mAh battery, 4 GB internal memory, 32 GB expandable storage slot, 3G connectivity, 2 MP rear camera and a 0.3 megapixel front camera.
However, be cautious before booking the phone as the company was never heard before. At the time of writing, the website was not properly working anyway. But at Rs 888, the phone definitely offers more than you could bargain for. So in our view, book it if you want but opt for cash on delivery just to be on the safer side.