Maxx Mobiles has launched a full touch phone, named Maestro Mt255. The slim black 3.2 inch screen based handset is priced at Rs 4,568 and comes with impressive multimedia and social networking features.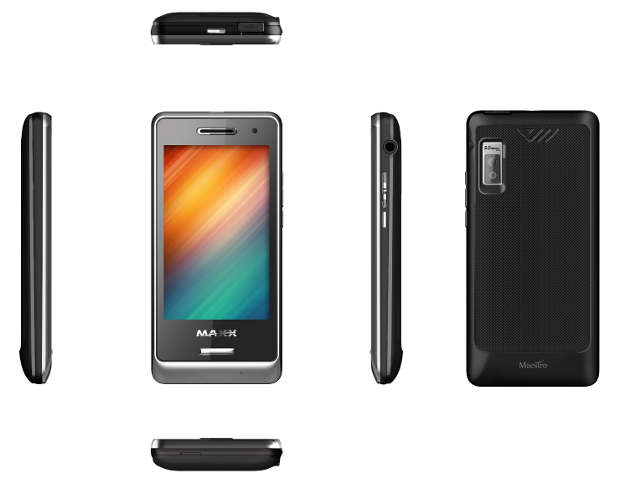 The dual-SIM Maxx Maestro Mt255, powered by 1000 mAh battery, comes with two cameras &#151 a 2 megapixel one with flash at the back and a digital camera in front. With free 4 GB memory card that is pre-loaded with multimedia content including music and videos, Maxx Mobiles is also offering sporty pair of Reebok shoes worth Rs 2,499 with this handset absolutely free.
For convenience, the handset comes with desktop widgets on the display screen. This Java enabled handset is set to entertain the users with different applications such as eBuddy, Bolt and Nimbuzz (an instant messenger that supports MSN, Yahoo, Skype and more). For social networking lovers, the phone has an application for Facebook too.
Commenting on the launch of Maxx Maestro Mt255, Ajjay Agarwal, chairman and managing director, Maxx Group said, "Maxx Maestro Mt255, a full touch phone, is developed keeping in mind the vibrant and stylish users who are on a look-out for a phone that suits their persona. Additionally, understanding the desirability factor, we believe that providing free Reebok shoes with Maxx Maestro MT255 will definitely be appreciated and beneficial for our users!"
Along with easy connectivity options like Bluetooth, MySynch (PC suite) and USB mass storage, Maestro Mt255 comes with WAP and GPRS option. Packed with FM radio with scheduling, the device will woo the music enthusiasts with multimedia alternatives featuring audio player supported by MP3/ AAC/ WAV / M4A formats and also with a video player supported by MP4 / 3GPP / AVI formats. This phone features a player with King Movie player app that compresses the actual video size to 1/10th without compromising on audio and video quality, allowing users to enjoy an entire collection of full length movie/video.