MapmyIndia, which is known for providing Indian-based GPS navigation, GPS tracking and location-based solutions, today announced the release of MapmyIndia eLoc, a simple and easy to use digital addresses, in India. Through this feature, users will be able to search, share and navigate to destinations' exact doorstep easily.
The company boasts that eLoc is the Aadhaar of digital addresses. It is basically a short 6 character code given to any building, flat, office, business, city, village, locality, road and so on, which can be used to get the precise map location of that place. Through this feature, one can also see information about that place beside its location, such as reviews, photos and other information provided by the place's owner, businesses and governments.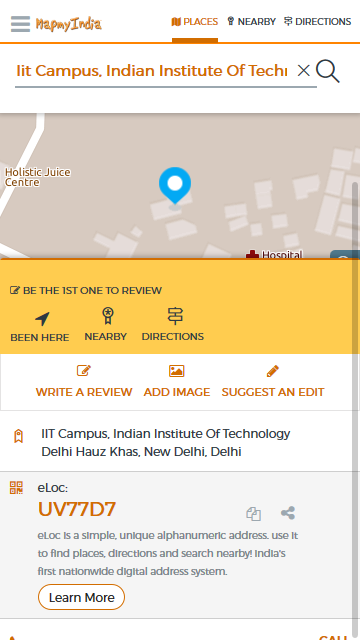 The company further adds that it has invested over 200 crores over the last 20 years in advanced mapping technologies and field surveys, which has resulted in over 2 crore and counting eLocs across all 7000 urban towns and over 6 lakh villages.
For new places that come up, or those that change or shut, or those missing in MapmyIndia's database, users can add them by visiting company's website on their browser or by using the MapmyIndia mobile app across Android, iOS and Windows platforms, and the company will continue to professionally verify and validate those contributions.