Mango Man Consumer Electronics today announced the launch of Teewe 2, the upgraded version of their HDMI media streaming dongle. Teewe 2 is priced at Rs 2,399 and can be pre-ordered from the company's website (www.teewe.in) and the device will be exclusively available on www.amazon.in, starting May 25th.
Meanwhile, Mango Man today also announced a partnership with ErosNow, the online entertainment arm of Bollywood studio Eros International. Through this partnership, Teewe users will get 2 months of free ErosNow premium subscription that will include its extensive catalogue of Indian entertainment that can now be viewed on television with Teewe. This partnership is expected to go live soon.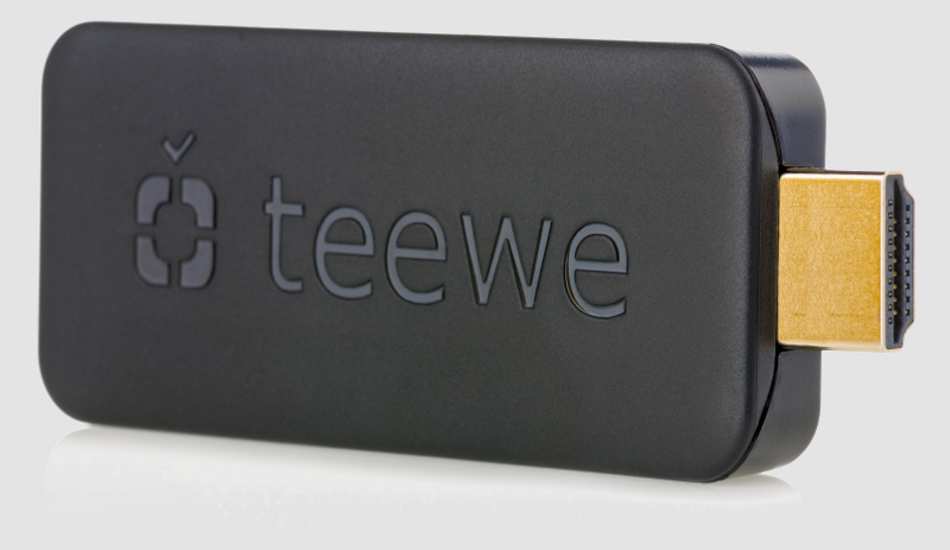 Mango Man also announced a partnership with Airtel Broadband where customers ordering Teewe devices will be provided 20 GB per month of free data for 3 consecutive months, a combined data package of 60 GB. This is to enable customers to freely experience the device without data limit as a barrier.
Customers pre-ordering Teewe 2 now, get an extended year's warranty on the device along with the data services.
Teewe 2 Features
The device is 30 per cent smaller in size compared to the Teewe 1, enabling it to get adjusted in the trickiest of spots. It has a WiFi chip with an internal antenna for seamless uninterrupted streaming and comes with a detachable power adapter and cable for additional flexibility and easy set up. The device has a quad core GPU for smooth streaming with enhanced performance.
Teewe 2 contains a dual core ARM Cortex A9 processor with a quad core GPU and 1GB of DDR 3 RAM. "It will work with any TV with an HDMI Port and needs a Wi-Fi 802.11 b/g/n connection to stream online content," claimed the company.