Mahindra Racing, the first Indian team to participate in the FIM MotoGP, has launched an Android based mobile application, for fans to stay up-to-date with all of Mahindra Racing's latest activities and results.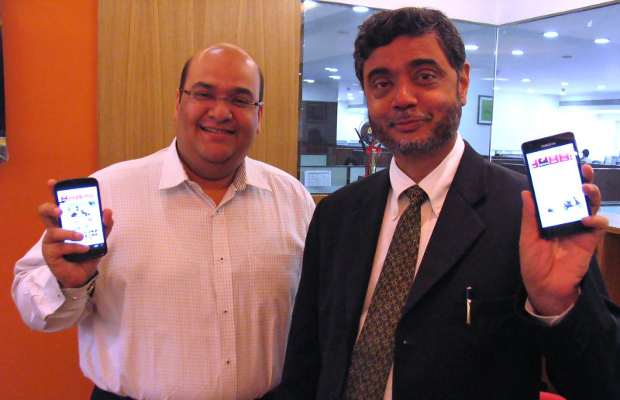 This new mobile application has been developed for Mahindra Racing by Mahindra Satyam, and integrates the results, entire galleries, and social media streams of the team seamlessly via one single mobile platform. Mahindra Satyam, part of the Mahindra Group, is a leading global business consulting and IT services company.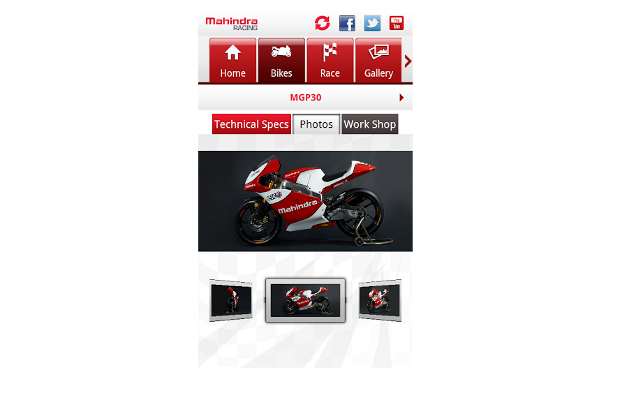 Some of the features of the app include race results, image galleries, bike specifications, race calendar and race count down widget.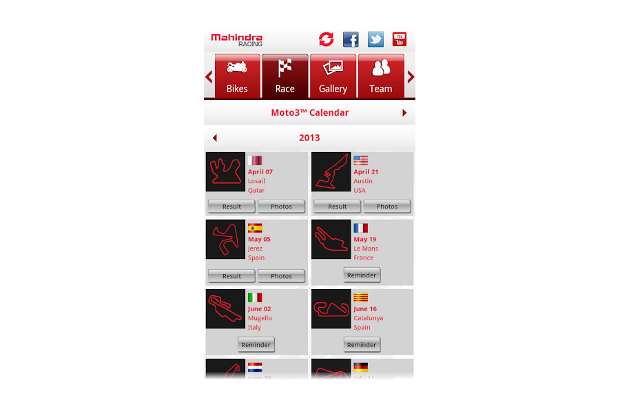 The application also has social media integration with sites like Facebook and Twitter and will also provide newsletter, information about the team/riders, press releases and calendar notifications for races.
You can download the application from here.