Logitech, the global provider of personal peripherals for computers, has launched a range of accessories for Apple's iPhone and iPad devices in India. Among them include the Logitech Ultrathin Keyboard Cover and Logitech Solar Keyboard Folio for the third-generation iPad as well as the iPad 2; and Logitech Wireless Solar Keyboard K760 for Mac, iPad and iPhone.
Logitech Ultrathin Keyboard Cover
The Logitech Ultrathin keyboard cover protects iPad's screen with a stylish, slim aluminum cover that adds minimal weight to the tablet, and features a built-in keyboard that pairs through Bluetooth. When you're ready to type an email or watch a movie, the keyboard's built-in stand holds your iPad at the best angle.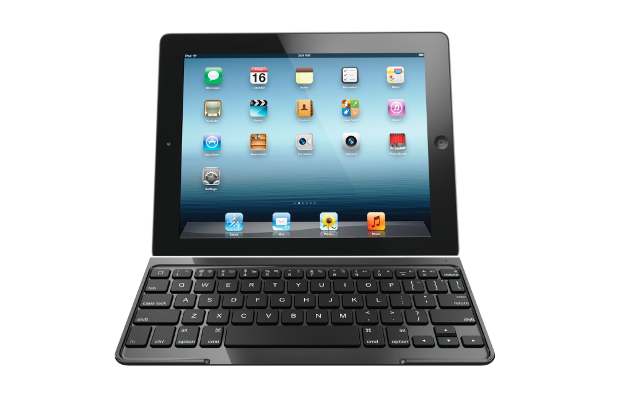 As per the company, the Ultrathin keyboard cover attaches quickly and securely to the iPad with a magnetic clip. It has an instant On/Off feature, which means your iPad automatically wakes up when you open the cover, and switches to standby when you close it.
The cover has a claimed batter life of six-month, based on two hours-per-day usage. It comes in piano-black finish.
###PAGE###
Logitech Solar Keyboard Folio
The Logitech Solar Keyboard Folio includes onboard solar cells that charge the built-in Bluetooth keyboard in any light, whether indoors or outdoors. When fully charged, the battery lasts for up to two years, even in complete darkness, based on an average use of two hours per day, claimed Logitech.


The folio offers two stand positions, so when you want to use your iPad you can choose the viewing angle that's best for you. Open the folio and place your iPad in the first position to enjoy the full keyboard when you're typing. Place your iPad in the second position and the first keyboard row acts as your one-touch media playback and volume controls, so you can play, pause and change volume instantly.
###PAGE###
Logitech Wireless Solar Keyboard K760
The Logitech Wireless Solar Keyboard K760 comes with onboard solar cells for hassle-free charging. With its easy-switching Bluetooth connection, you can pair your keyboard to as many as three devices and switch among them without having to reconnect.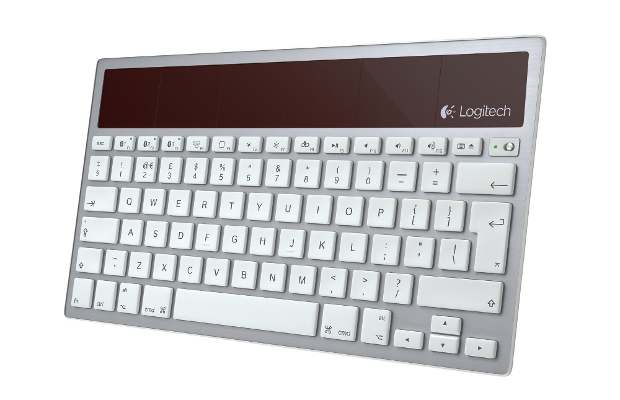 The Logitech Wireless Solar Keyboard K760 features a slim, minimalist design and Mac-specific keys, including Command, Brightness, Eject and more. The unique Logitech concave key design gives you more comfortable and quiet typing, and offers more speed and precision than typing on an on-screen keyboard. Similar to the Logitech Solar Keyboard Folio, you can charge this keyboard in any light – low light or lamp light, indoors or outdoors. After full recharge, the keyboard can work for at least three months, even in total darkness (based on average use per day of eight hours), claimed the company.
Commenting on the launch, Subrotah Biswas, country manager of Logitech India and South West Asia, said, "The new Logitech keyboard cases – with their sleek, smart design and extended keyboard battery life – provide a convenient way for consumers to do more with their iPad; while the Wireless Solar Keyboard K760 will appeal to Apple users."
Pricing and Availability
The Logitech Ultrathin keyboard cover, the Logitech Solar keyboard folio and the Logitech Wireless Solar keyboard K760 are available in India for a price of Rs 6,599, Rs 8,999 and Rs 6,599, respectively.