Apple has formally unveiled the new version of iPhone, called as the iPhone 5, at a special event in San Francisco, USA. The new Apple iPhone 5 is lighter, thinner and faster compared to its predecessor model, the iPhone 4S. Flaunting a bigger 4-inch Retina display, the iPhone 5 features a new design and packs a faster Apple A6 mobile processor inside. The iOS 6 update on the iPhone 5 also brings a new maps application with Apple-designed cartography. Supporting the new LTE networks, the iPhone 5 also debuts new smaller connector, called Lightning.
After months of buzz over the new design change, Apple finally showed off the iPhone 5 that looks exactly like the one leaked several times in last few months. The iPhone 5 features a bigger 4-inch Retina display with native 1136×640 pixel resolution having 326 pixels per inch density. This Retina display is based on IPS panel technology and supports multi-touch. It also comes with finger-resistant oleophobic coating on the display.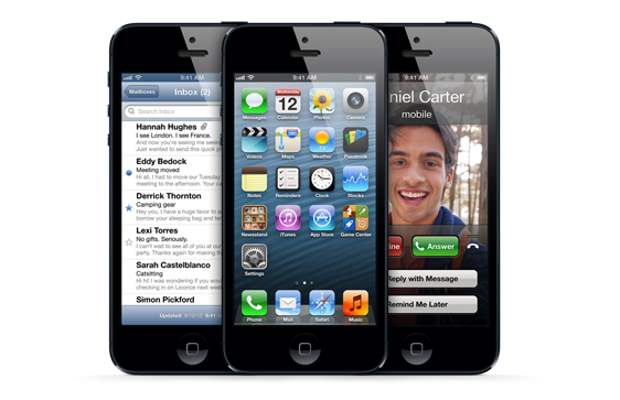 The new design features anodised aluminium body with diamond cut chamfered edges. It continues to offer glass inlays for stylish finishing.
The new iPhone 5 is 18 per cent thinner and 20 per cent lighter compared to the iPhone 4S. Sporting a new design, the iPhone 5 is 7.6 mm thin and weighs mere 112 grams. Inside the chassis, it packs a new Apple A6 mobile processor comprising of ARM Cortex A15 core architecture. Apple hereby becomes the first company to officially unveil ARM Cortex A15 core architecture based working product. There is no clarity regards to its graphics chip and we shall update as soon as we receive the confirmation about the same.
###PAGE###
The new Apple A6 mobile processor promises greater speeds as compared to its predecessor, the A5. Apple A6 mobile processor claims to process graphics two times faster than A5 but still promises better battery life of about 8 hours on 3G and LTE networks.
Apple will offer the iPhone 5 on GSM only and CDMA only models. The iPhone 5 will support the Long Term Evolution network technology for faster mobile internet experience along with the advanced network such as HSPA, HSPA+ and DC-HSDPA. Besides, Apple has packed a dual-band 802.11n Wi-Fi antenna that promises faster download experience at 150 Mbps.


Apple has used the new iSight camera that features 8 megapixel image sensor that is 25 per cent smaller than the iPhone 4S's sensor. Apple has also introduced Panorama mode which will allow user to capture images in up to 28 megapixel resolution. Apple has added three high-density microphones for the enhanced video recording in full 1080p HD video resolution. The front facing camera has been bumped to 1.2 megapixel and now it can offer 720p HD video resolution for Apple's FaceTime video chat feature. Now users can engage FaceTime even over cellular networks as it was limited only to WiFi networks previously.
The much talked about virtual assistant Siri offers support for more foreign languages and can understand more languages. The iPhone 5 also debuts the new Maps app that comes with Apple-designed cartography and has interactive 3D view mode as well.
###PAGE###
Apple has added Assisted GPS and GLONASS support for faster and better location locking while using location based services. Other features of the iPhone 5 include Bluetooth 4.0, three-axis gyro, accelerometer, proximity sensor, ambient light sensor and new EarPod headphones.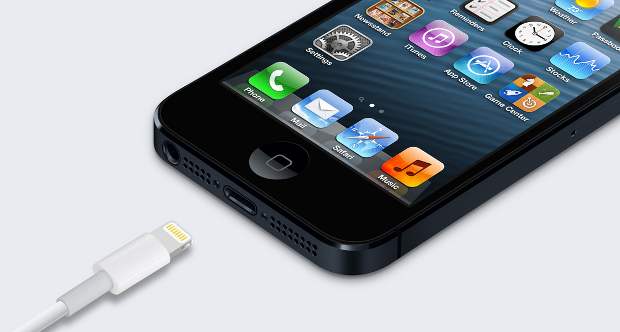 The iPhone 5 has slightly bigger battery and promises talk time of about 8 hours on 3G/LTE and up to 10 hours on WiFi networks. Music listeners can enjoy up to 40 hours of music playback or watch movies up to 10 hours on a single charge.
Apple will make the iPhone 5 available in the USA from September 21 onwards and gradually will be made available across the world. The iPhone 5 is expected to be launched in India in the month of November this year.