The LG Optimus G, which had been launched in select markets like the USA and Japan, is set to hit 50 other countries which in all likelihood will also include India. The phone will be launch in next one month in all these markets.
The LG Optimus G has received very good response in markets where it has been launched. While Google Nexus 4 is almost identical to this phone (Nexus 4 is made by LG) but since Google has not launched its Nexus 3 in India, the phone is like the next best thing one can buy.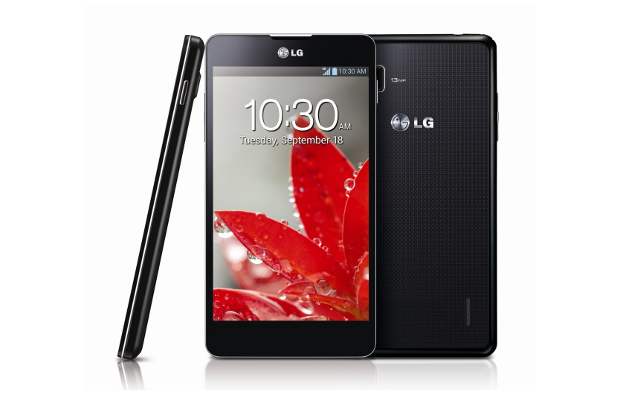 Android 4.0 Ice Cream Sandwich based new Optimus G smartphone with a new user experience and packs powerful hardware. The all new LG Optimus G will arrive with quad-core Qualcomm Snapdragon S4 Pro mobile processor and will feature 13 megapixel camera at the back.
LG Optimus G design seems a mix of LG Prada and LG Chocolate smartphone designs. The LG Optimus G features a 4.7-inch True HD IPS PLUS display with Zerogap Touch technology touchscreen that supports 1280×768 resolution natively. That offers 320 pixels per inch pixel density, coming close to the 326 ppi pixel density of the iPhone 5.
This smartphone packs a quad-core 1.5 GHz Qualcomm Snapdragon S4 Pro APQ8064 mobile processor with 2G/3G/LTE radio chip built-in. LG has added 2 GB RAM and Adreno 320 graphics chip for a smooth performance. With this power-packed hardware, LG claims of offering "cross-tasking" activities without having to compromising on other normal tasks. Along with the new hardware, LG has also introduced new user experience that brings several tweaks to the interface.
It comes with a new 'QSlide Function' that will allow the users to enjoy the split-screen experience on the Optimus G and engage in two concurrent tasks. While watching a video, users can zoom in up to five times while the video is being played or streamed. The Optimus G also offers a dual screen dual play feature that enables watching two different content on each screen – TV and phone wirelessly. Of course, there is the quick note taking feature – Quick Memo as well.
At the rear, the Optimus G features a 13 megapixel image sensor with LED flash and autofocus features. The new Time Catch Shot feature is like a pre-click burst mode features that allows choosing the best shot even before the camera button has been pressed. LG has also implemented new Cheese Shutter feature which allows capturing images through specific voice activated commands that involve simple words such as Cheese, Kimchi, Smile or LG. New image sensor also promises greater quality with noise reduction even in low light environments. There is a 1.3 MP front facing camera for 720p HD video chat.
The other features of the Optimus G include Bluetooth 4.0, WiFi, A-GPS, MHL and DLNA support, Near Field Communication and USB 2.0 High Speed. For longer run time, LG has packed a 2100 mAh battery in the handset that promises about 15 hours of talk time.