LG Mobile is reportedly working on a Windows Phone 8.1 based smartphone dubbed Uni8 sometime later this year. EVLeaks posted a press render image of the LG Uni8 smartphone which is set to arrive later this year.
LG Electronics is also a handset partner for Microsoft's Windows Phone platform. Till now LG's major focus remains on Android, and it did not introduced a single Windows Phone 8 OS running smartphone last year. But the fresh images indicate that it is indeed working on a Windows Phone 8 OS running smartphone.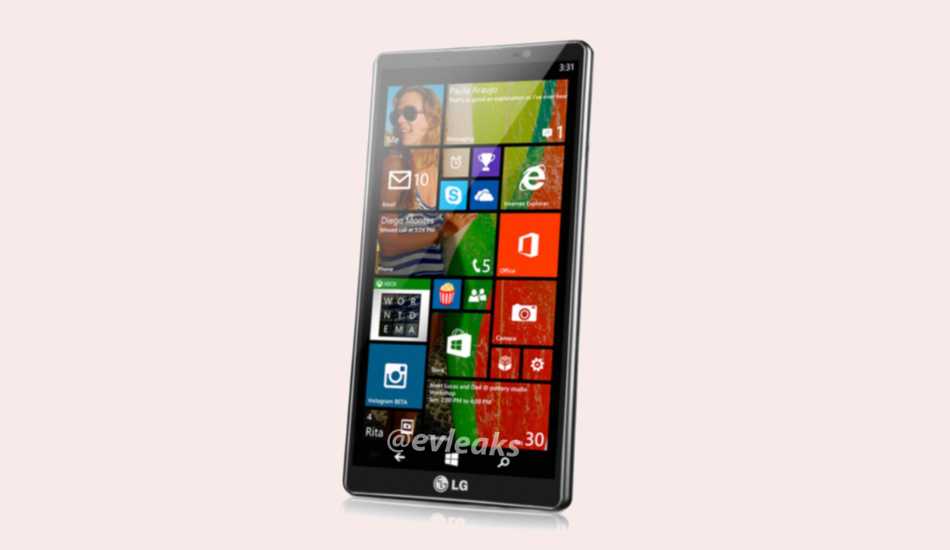 However, we believe the leaked image might be a placeholder and not an image of final product. The images shows the on-screen menu buttons and three Tiles column.
Microsoft is quite bullish with the Windows Phone 8.1 OS version which is more mature and actually competitive with the rival operating systems. Earlier this year, research firm IDC in its forecast said that Windows Phone's market share will rise from the current 3.9 percent to 7 percent by 2018.
"Windows Phone stands to grow the fastest among the leading smartphone operating systems, with continued support from Nokia as well as the addition of nine new Windows Phone partners. Most of these new vendors come from emerging markets and could help bring the Windows Phone experience to customers there," the research paper released in February stated.
Microsoft is also reportedly offering the Windows Phone OS for free to the Indian handset vendors to increase uptake.