South Korean mobile phone manufacturer LG has recently launched a curious 4:3 aspect ratio smartphone called Optimus Vu. This smartphone, based only on its aspect ratio, has created a new segment in the mobile world just like the Samsung Galaxy Note, which too was the first smartphone to come with a 5:3 aspect ratio and big 5 inch display, giving rise to the term phablet (phone+tablet).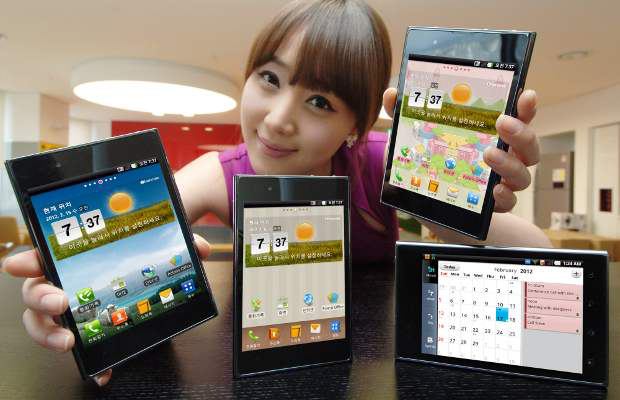 But aspect ratio is not the only area in which the two are alike. The LG Optimus Vu and Samsung Galaxy Note too have somewhat similar specifications like Android operating system, a price tag of about Rs 30,000 and so on. Here is a comparison of the two titans.
###PAGE###
Looks and build
The highlight of the LG Optimus Vu is its aspect ratio of 4:3, which makes it look squarish; while the Samsung Galaxy Note is more rectangular. The 4:3 aspect ratio may put off many potential users as it makes the phone too wide for single handed operation. Even for making calls you will need both hands. Also, since most videos these days are shot in 16:9 aspect ratio, there will always be a black band at the bottom of the screen.
But the positive aspect of these strange proportions is that your documents, ebooks and websites will get more space.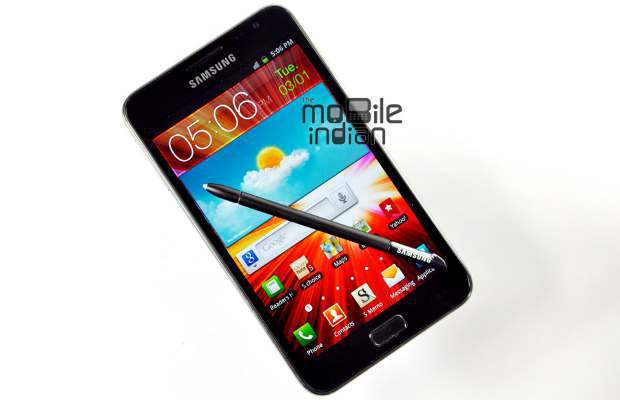 Regarding its body, as we have pointed out in our first hand review as well, the phone has a textured back which is not as classy as you would expect from such a premium handset, though it adds to a good grip.
On the other hand, operating Galaxy Note is easier despite its 5.29 inch display. To be more specific, the Galaxy Note measures 82.95 x 146.85 x 9.65 mm (width x height x thickness,) and weighs 178 grams. LG Optimus Vu measures 90.4 x 139.6 x 8.5 mm and is a bit lighter at 168 grams.
###PAGE###
Display
The LG Optimus Vu has a 5 inch HD-IPS LCD capacitive touchscreen with 768 x 1024 pixel resolution. It is quite bright and offers good viewing angles as well.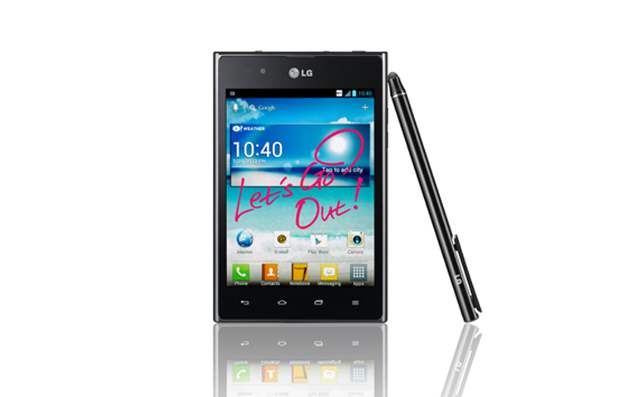 The Galaxy Note has a slightly bigger 5.3 inch Super Amoled capacitive touchscreen with 800 x 1280 pixel resolution. The display on Galaxy Note has thus a slightly higher pixel density of 285 ppi (pixels per inch); than the Optimus Vu's display, which has a pixel density of 256 ppi. Such a meager difference, though, is hard to detect.
Both displays are suberb, but many people say that the Super Amoled screen consumes more power and over-expresses colour more than the HD IPS LCD screen.
###PAGE###
Processor
Optimus Vu has a 1.5 GHz quad core processor. There is also an Adreno 220 GPU to take care of the graphics demands of the smartphone. On the other hand, the Galaxy Note has a dual core 1.4 GHz ARM Cortex-A9 processor on the Exynos chipset, while a Mali-400MP takes care of graphics.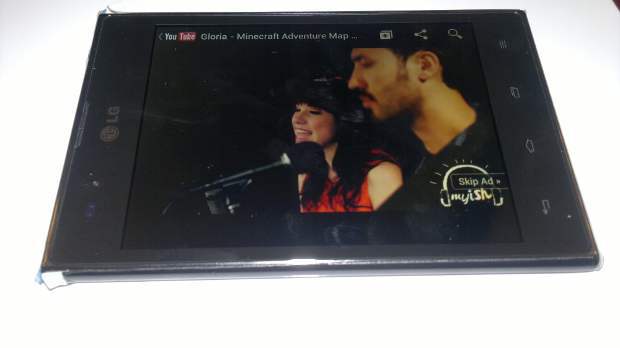 Definitely, the quad core processor is expected to give better performance than Note's dual core unit. We had already reviewed the Galaxy Note, about which you can read here. But we will give our verdict only when we get to test the Optimus Vu.
###PAGE###
Operating system
Though the Galaxy Note was launched with Android 2.3 Gingerbread operating system, Samsung had promptly issued the Android ICS operating system and will also release Android 4.1 Jelly Bean OS when it is released by Google. Samsung's track record is also quite good when it comes to operating system upgrades.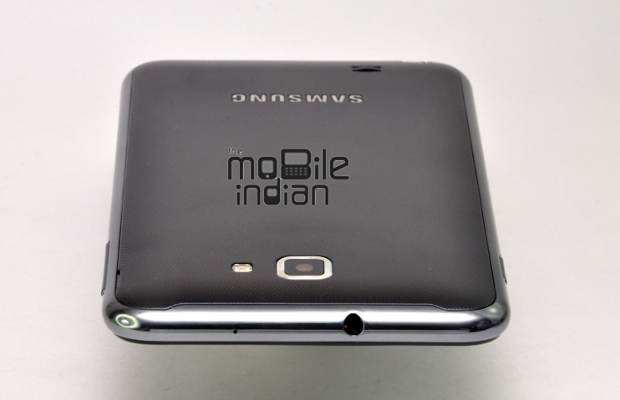 On the other hand, LG is notorious for releasing updates quite late. Thankfully, the LG Optimus Vu comes with Android ICS OS, but whether LG will release Android Jelly Bean for it sooner than Samsung does cannot be said.
###PAGE###
Camera
Samsung Galaxy Note comes with an 8 megapixel autofocus camera at the back along with LED flash. There is a 2 megapixel camera at the front too. The rear camera is able to capture videos at true high definition (1080p) at 30 fps. The camera app in the Galaxy Note also has loads of features like geo-tagging, touch focus, face and smile detection, and image stabilisation.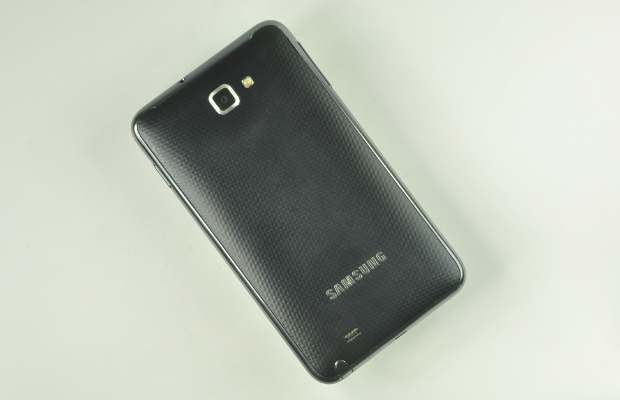 The LG Optimus Vu has equally good camera features. It too has dual cameras – an 8 megapixel rear camera and a 1.3 megapixel front camera. The rear camera too can capture images at 1080p pixel density and videos at 30 fps. It has features like geo-tagging, touch focus, face and smile detection, and image stabilization.
###PAGE###
Battery
The Galaxy Note comes with a mammoth 2500 mAh Li-ion battery, which claims to provide an astounding 26 hours of talktime on 2G, and 13 hours of talktime on 3G networks.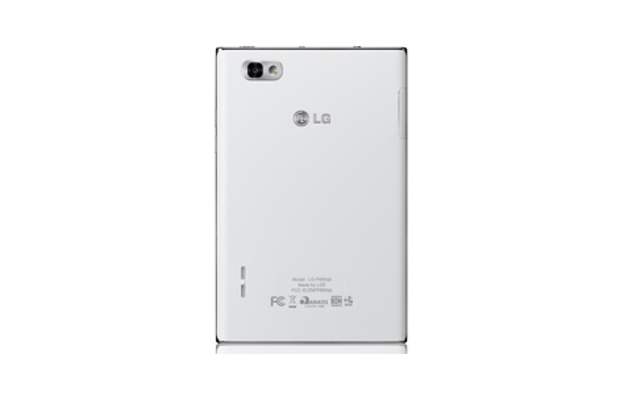 The LG Optimus Vu has a smaller 2080 mAh Li-ion battery, which, the South Korean company says, provides 17 and 15 hours of talktime on 2G and 3G networks, respectively.
###PAGE###
Verdict
Size does matter. Thus the success of the LG Optimus Vu depends on how people perceive its dimensions. Even when Samsung Galaxy Note was released, detractors were ready to show thumbs down citing that its big size may put off users. It did, but many others also liked the big Galaxy Note for its size.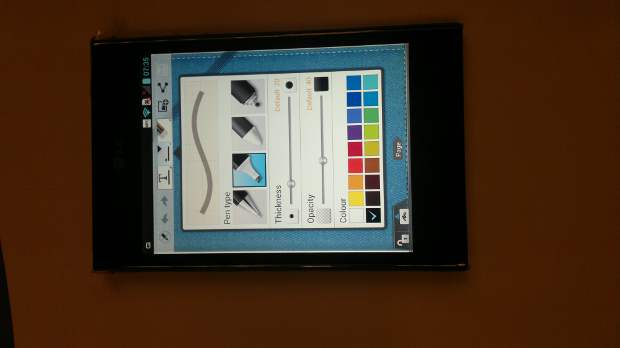 The highlight of LG Optimus Vu is not only its size but also its 4:3 aspect ratio, which may or may not be liked by users. In terms of other specifications it has, in fact, better features than other smartphones that come with a Rs 30,000 price tag.