LG Optimus G pro is among one of the most popular Android smartphones that have been launched in recent times. Now LG is also working on a newer version of LG G Pro, called the LG Optimus G Pro Lite Duos. The G Pro Lite is a dual SIM Android smartphone with lowered hardware specifications but a similar look and feel as the original LG Optimus G Pro. Although there has been no official information from the company on this, HiTech.ru have some information that they have shared on their website.
As per the report, the LG Optimus G Pro Lite Duos features a 5.5 inch display, built with IPS technology that offers better brightness and contrast levels than ordinary displays. The resolution has not been revealed but most probably it should be an HD Display with 1280 x 720 pixel resolution. The device is powered by a dual core processor in place of a quad core processor as featured on the Optimus G Pro.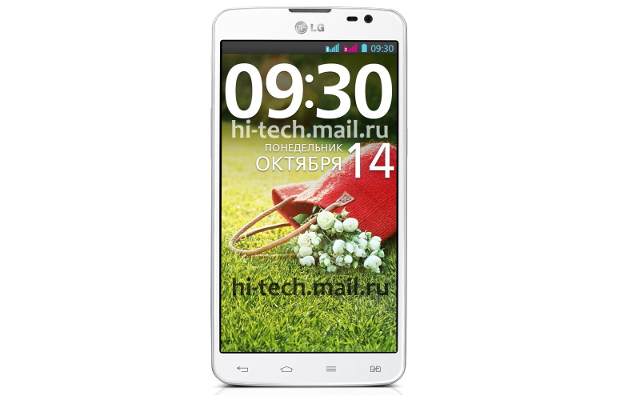 Besides, the LG Optimus G Pro Lite Duos said to have an 8 megapixels with BSI (Back Side Illumination) sensor as compared to the 13 megapixel camera of the Optimus G Pro. The smartphone is said to have a 3140 mAh battery as the Optimus G Pro. The LG Optimus G Pro Lite Duos also has dual speakers, which separately produce lower and higher frequencies for crisper and powerful sound.
The price of the device is not yet known but is likely to be towards the lower side only.