Korean consumer electronics and smartphone manufacturer LG had announced the launch of its quad core processor based smartphone, the LG Optimus 4X, earlier this year and finally the time has arrived for its launch in the Indian market as well.
According to a retailer who markets high end phones confirmed to 'The Mobile Indian' that the device is set to be launched in India in the 3rd week of this month and that its price would be above Rs 35,000.
"LG India will be announcing the launch of the LG Optimus 4X smartphone in India in the next few days, along with that the device will compete with the likes of Samsung Galaxy SIII in terms of its price with a Rs 35,000+ price tag".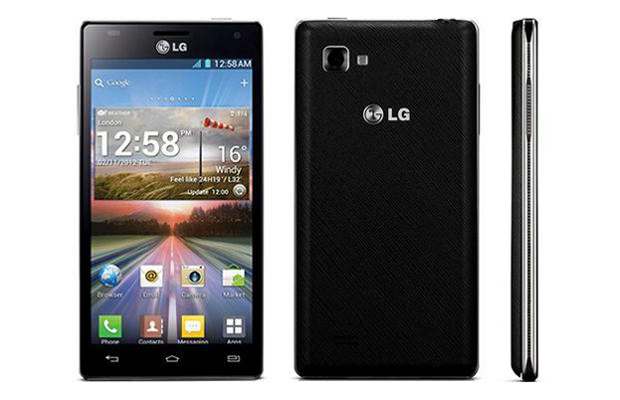 The high end quad core mobile processor based Optimus 4X HD will feature a 4.7 inch True HD IPS touchscreen display with 1280 x 720 pixel native resolution. This display will have the Corning's Gorilla Glass as well that would protect the screen from scratches and damages from accidental falls.
The Optimus 4X HD houses a quad core 1.5 GHz Nvidia Tegra processor with a Nvidia GeForce graphics chip. The device will feature Android 4.0 ICS with Optimus 3.0 User Interface on it for better user experience. Coupled with 1 GB RAM and 16 GB on-board storage, the device is expected to offer better performance while there is a micro SD card slot as well to accommodate a memory card of up to 32 GB.
This smartphone, which weighs a mere 133 grams, is only 8.9 mm thick making it extremely easy to handle. On the back there is an 8 megapixel camera with LED flash. The camera is capable of recording 1080p HD video at 30 frames per second. There's also a 1.3 megapixel front facing camera for video calling and chat.
The LG Optimus 4X HD with its features and price offering will compete against the devices such as the Apple iPhone 4S, Samsung galaxy SIII and the HTC One X. LG already has announced a range of new devices spread across different price category and the 4X will becomes its flagship Android Smartphone in India post its launch which is only a few days away.