LG Optimus 3D is one of the first Android 3D phones and continues to be one of the best 3D phone to own. However, if the hefty price tag of Rs 37,000 held you back from buying it, then there is a good news for you. The phone is now available for just Rs 19,990.
Optimus 3D is the first 3D smartphone from LG and does not require any special glasses to view 3D content and is based on Android 2.3 operating system.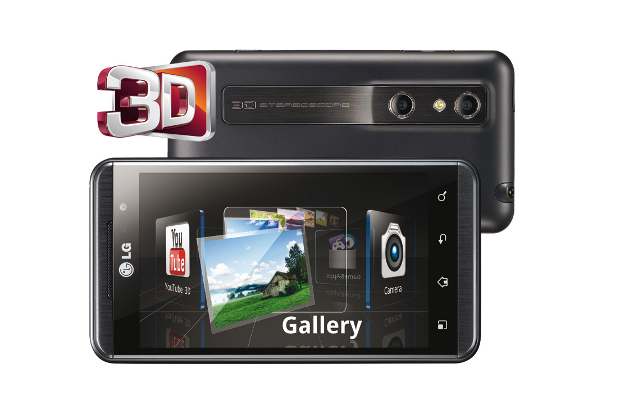 With the Optimus 3D, LG has also introduced a number of innovative "first" technologies including world's first 3D mobile camera to record 3D content, world's first dual-core, dual-channel and dual-memory architecture.
Interestingly, the price of the phone continues to hover in the range of Rs 28,000 to Rs 31,000 across stores. However, the online arm of The Mobile Store is offering it for just Rs 19,990. And at this price it sure is one of the best choices in this price bracket. For those buyers who do not wish to use online payment option, the retailer also offers cash on delivery option.
LG Optimus 3D has dual 5 megapixel camera at the back that allows users to capture and record images and videos in 3D. It has a 4.3 inch WVGA display that displays 3D content without the use of glasses. The display provides users to view 2D (up to 1080p) and 3D (up to 720p) multimedia content.
LG has given a unique 3D hot key to access the device's 3D interface including gallery, camera, games, apps, YouTube 3D and 3D guide.
Captured 3D content can be shared via an HDMI 1.4 connection to 3D TVs and monitors and it is also compatible with DLNA certified products. Users can also upload and stream 3D content and share each other's creations on YouTube's dedicated 3D channel (youtube.com/3D).
All the normal smartphone goodies like WiFi, Bluetooth, 3G and expandable memory up to 32 GB are all present.
LG is also preparing to launch the next version of this phone called The LG Optimus 3D Max which will have better dual-core 1.2 GHz mobile processor. It will features same glasses-free 3D display as its predecessor (Optimus 3D), measuring 4.3-inch in size and supporting 480×800 pixel resolution. The phone will run on Android 4.0 Ice Cream Sandwich when it launches in the second and third quarter of this year. LG has confirmed that it will launch 3D max in India as well along with the rest of the world.