In a bid to attract low cost smartphone buyers, LG has launched a smartphone for just Rs 6,500. The handset, named as LG L45, offers a 3.5 inch screen and the latest Android KitKat operating system. With this new handset, LG must be hoping to attract the buyers of low cost smartphones.
The low cost segment has seen a lot of activity in recent times with the launch of devices like Motorola Moto E, Redmi 1S, and Android One devices of Karbonn, Micromax, and Spice. The LG L45 is not attractive as the Redmi 1S but it offers decent features and would appeal to brand conscious buyers.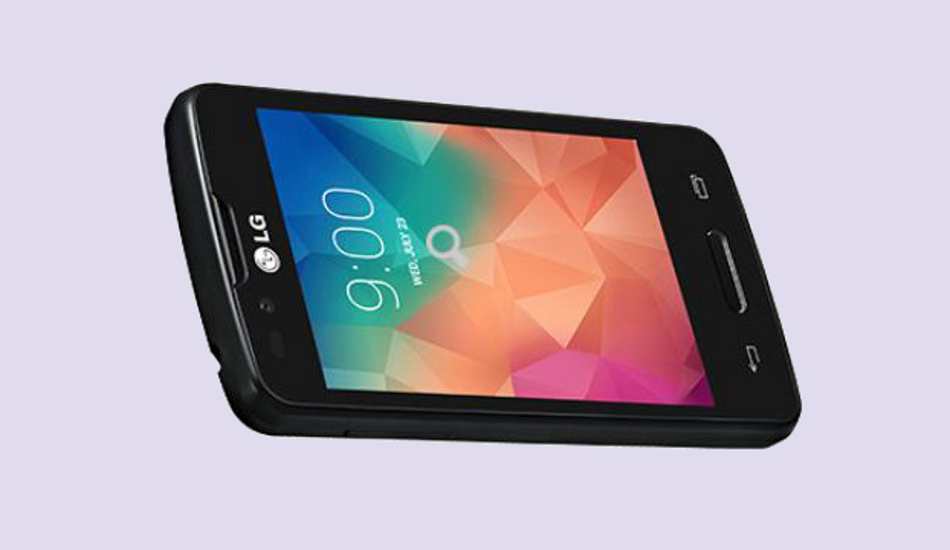 To start with, LG L45 comes with a 3.5 inch display which has HVGA (480×320 pixels) resolution – much lower than High Definition resolution offered by Redmi 1S. The L45 is 109.0 mm tall, 59.9 mm wide and 12.0mm thick.
Thankfully, the L45 has Android KitKat operating system but with its 1 GHz dual core processor and 512 MB RAM, the phone may not able to operate high end games. There is a 5 megapixel rear camera in the handset but with fixed focus while for selfies and video calls, LG has fitted a VGA camera in its front.
The LG L45 has dual SIM offering 3G connectivity. Besides, it has Bluetooth 4.0, WiFi, A-GPS, and a micro USB port. The handset has 4 GB of internal storage and a 32 GB micro SD card slot. The best aspect of LG L45 seems to be its battery life; it has a 1540 mAh battery which seems pretty good for a handset with a 3.5 inch display.