LG has announced three new L styled Android smartphones which will be showcased at the Mobile World Congress 2012 that is starting this weekend. The new LG smartphones have been named as Optimus L3, Optimus L5 and Optimus L7. These new Optimus L family smartphones will come for different segments.
LG recently made the new Optimus logo official that has a silver metallic chrome finish in it. Under the new L-Style design strategy, the Google Android OS running Optimus brand smartphones will feature metallic elements on the body, slimmer look, better keys placement and comfortable form factor.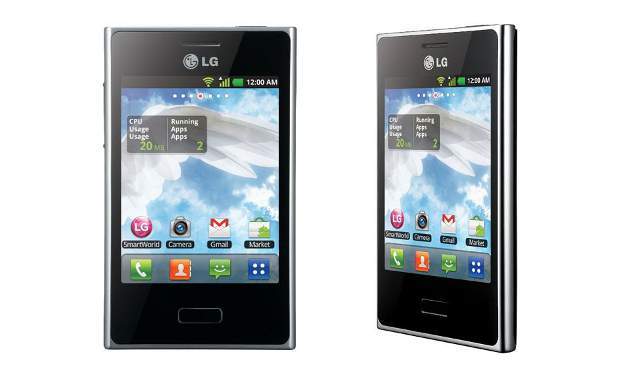 The Optimus L3 features 3.2-inch touchscreen display with 3 megapixel camera and runs Android 2.3 Gingerbread. This smartphone will be slotted little higher than the Optimus Pro smartphone. The Mobile Indian reported about Optimus L3 at the beginning of this month.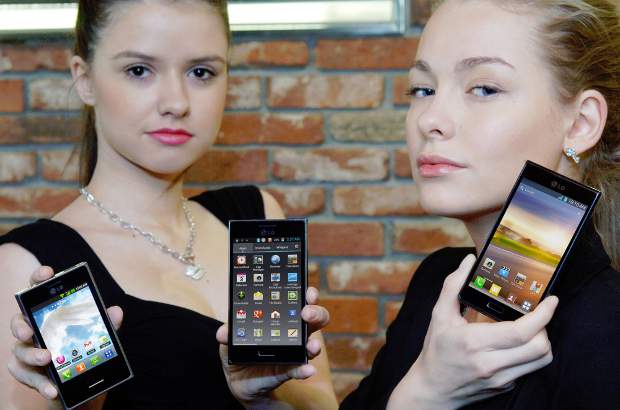 Sporting a 4-inch touchscreen display, the Optimus L5 is the middle brother with Android 4.0 Ice Cream Sandwich. While the flagship Optimus L7 will feature 4.3-inch touchscreen display and will feature a 5 megapixel camera.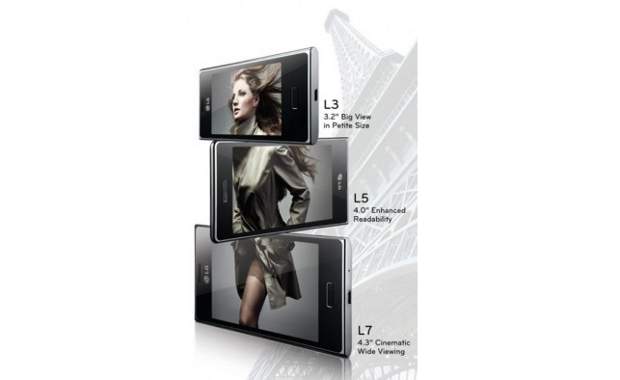 LG elaborated on the L-Style design strategy stating that it will include five aesthetic elements – Modern square style for comfortable grip, Floating Mass technology for slimmer profile, better arrangement of keys with seamless layout, slim shape and harmonized design contrast with metallic accents.
LG has not announced the pricing or availability of these three new handsets. We expect more details to be revealed at the MWC 2012.