Samsung has dominated the Indian mobile phone market for a long time and recently it has upped the ante further. Samsung is bringing newer design elements to woo the buyers. For instance, Samsung recently brought the Galaxy A5, which costs Rs 19,000, in metal design and stuffed it with high end features.
We have here compared the Galaxy A5 with the Lenovo Vibe P1 which was launched in India just a few days ago at Rs 15,999.
Design
Samsung, which was often criticised for its plastic bodied smartphones, brought the Galaxy A5 in full metal body. It infact is the first Samsung smartphone to come with full metal body. Despite the metal armour and a 5 inch display, the A5 is quite sleek (measuring 139.3 x 69.7 x 6.7 mm) and is lightweight too (123 grams).
Since it has a unibody, the SIM and micro SD card slots are located on its side panels and obviously it has a non-removable battery. However, its second tray can either be used for a SIM or for a micro SD card. The Galaxy A5 comes in four different colours. Many have hailed the phone's design for its comfort but added that A5 isn't an eyeball grabber.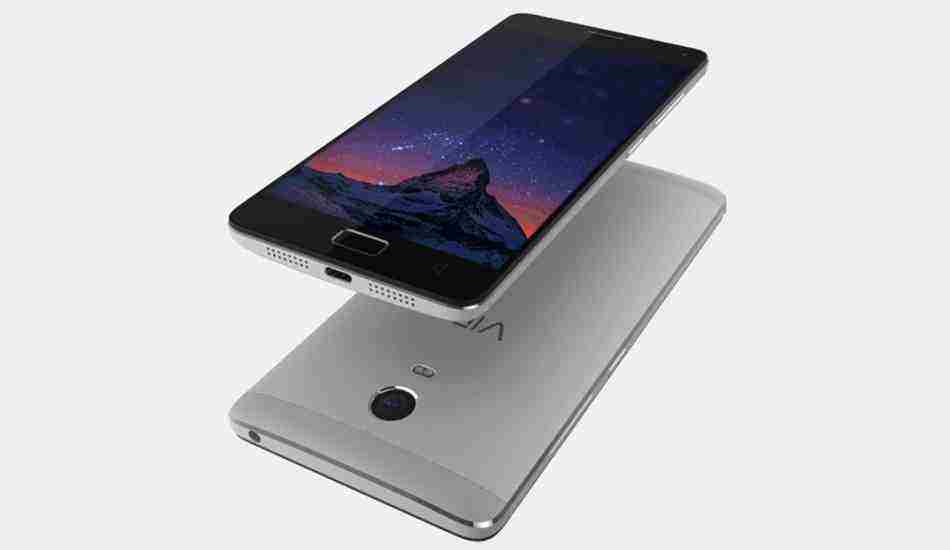 The Lenovo Vibe P1 is thicker and heavier – it measures 152.9 x 75.6 x 9.9 mm and weighs 189 grams. However, do note that it has a bigger display (5.5 inch) and it also comes with a metal body and has a huge 5000 mAh battery.
Its design will remind you that of older HTC One devices, not in a negative sense though. The P1's back cover is slightly curved for a comfortable use but it is
So if you compare side by side, you may find the Lenovo Vibe P1 a bit more attractive but the Galaxy A5 will be definitely easy to use due to its lighter and smaller profile.
Display
The Lenovo Vibe P1 has a 5.5 inch full HD (1080 x 1920) IPS display. The pixel density is superb at 403 ppi. It is protected by Corning Gorilla Glass 3.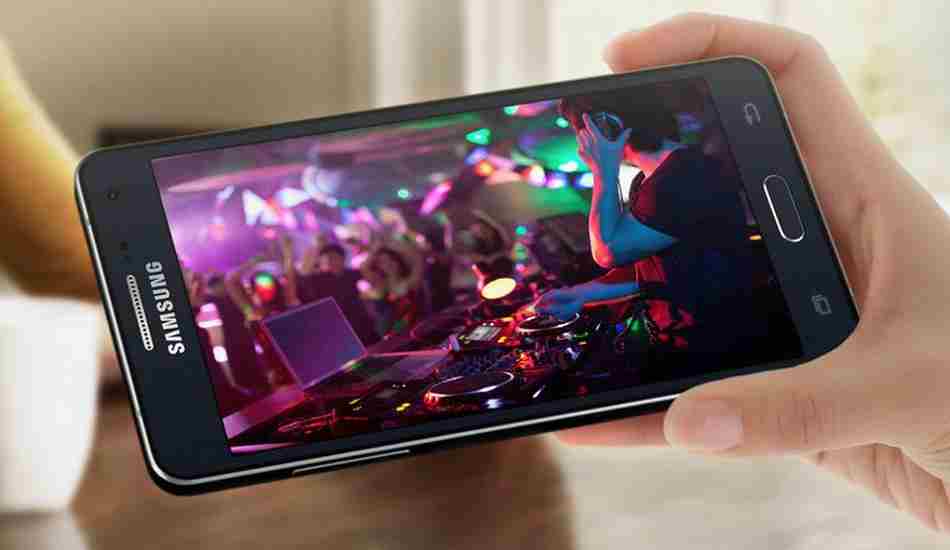 Samsung Galaxy A5 has a 5 inch HD (720 x 1280) Super AMOLED display. The Super AMOLED display means that even 294 ppi is enough for great colours and images. The display is protected by Corning Gorilla Glass 4.
The larger and higher resolution definitely tilts the balance in favour of the Lenovo Vibe P1 on the paper atleast. However, we have seen many Samsung smartphones ranked higher than their counterparts with the Super AMOLED display despite having lower resolution.
Processor and Memory
The Samsung Galaxy A5 has a quad-core 1.2 GHz Snapdragon 410 processor and 2 GB of RAM. Its internal memory stands at 16 GB to which you can add another 64 GB via a micro SD card.
The Lenovo Vibe P1 is armed with an octa-core Snapdragon 615 which is clocked at 1.5 GHZ. The phone has 2 GB of RAM and 32 GB of internal storage, to which you can add another 128 GB via a microSD card.
The Lenovo Vibe P1 is miles ahead of the Samsung Galaxy A5, as it runs a mid-range processor instead of a budget one.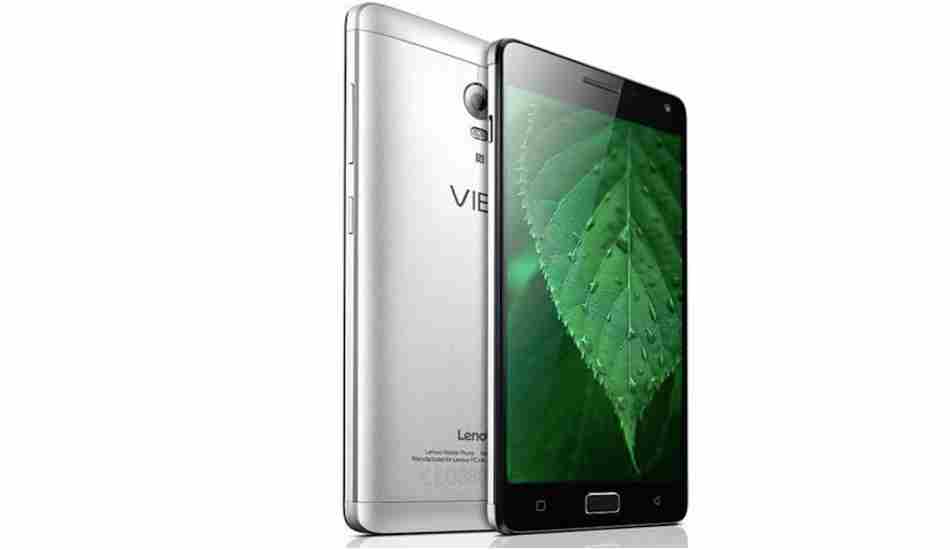 Software
The Lenovo Vibe P1 runs Android Lollipop (5.1), Lenovo's Vibe UI has some customisations and is fairly easy and smooth.
The Samsung Galaxy A5 comes pre-installed with Android 4.4 (KitKat) but the Android Lollipop update has already been rolled out for the phone. Like other Samsung smartphones, the A5 too comes with the famed TouchWiz user interface.
Battery
The Samsung Galaxy A5 has a non-removable battery of 2300 mAh. It is claimed to provide talk time of 15 hours. The Lenovo Vibe P1 too has a non-removable battery, but a massive 5000 mAh unit that, as per the company, can provide up to 49 hours of talk time or 648 hours of standby time.
This is where the Lenovo outshines the Samsung so badly, that the Galaxy A5 is a very distant second.
Camera
Samsung Galaxy A5 has a 13 megapixel primary camera, with auto-focus, flash, face detection, panorama, geo-tagging, and video recording capability of 1080p at 30 fps. In its front lies a 5 megapixel camera for video calling and selfie taking, etc.
The Lenovo Vibe P1 too is armed with a 13 megapixel unit with auto-focus, LED flash, HDR, panorama, smile detection, and video recording. It offers a 5 megapixel selfie shooter as well.
Spec for spec, both these phones are alike, and it is difficult to call a winner till a real world test occurs.
Connectivity
The Samsung Galaxy A5 is a dual-SIM device, equipped with 4G, GPS (A-GPS and GLONASS), Bluetooth 4.0, WiFi, and even NFC.
The Lenovo Vibe P1 too is a dual-SIM device with 4G, Bluetooth 4.0, GPS (A-GPS), WiFi, and NFC.
Conclusion
The Lenovo Vibe P1 is the better device by a mile. It has the better display, better processing ability, higher storage (overall), a much larger battery, and the latest OS out of the box. Moreover, it is few thousand bucks cheaper too!