Lenovo is already a well known brand in India with a very successful PC and laptop business, and that means it will not have to make much effort in branding. It has already been very successful in China where it is the number 2 player.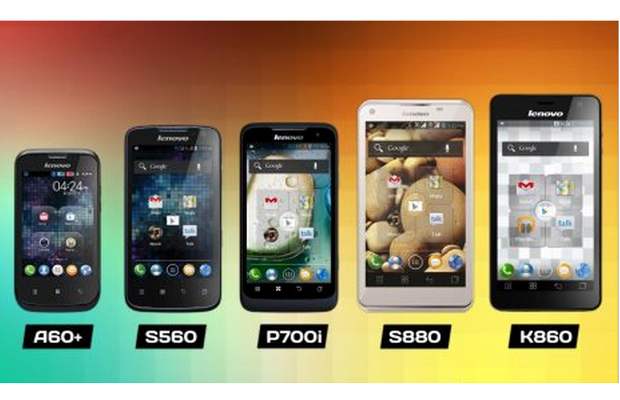 However, the Indian mobile industry is very competitive with deeply entrenched MNCs as well as local players, and India is also a value conscious market. That poses a big challenge to any new entrant in the Indian market. So here we compare how Lenovo's lineup is stacked against the MNC rivals already in the market.
###PAGE###
Lenovo K860
This is the costliest smartphone in Lenovo India's arsenal. The phone, priced at Rs 28,999, offers a 5 inch full HD capacitive touchscreen with a 1.5 GHz quad core processor based on the same Exynos 4412 quad chipset that is used on Samsung Galaxy SIII, Galaxy Note II and 10.1.
The phone also has a very healthy 1 GB RAM, Android Ice Cream Sandwich operating system, 8 megapixel rear camera, 2 megapixel front camera and a big 2250 mAh battery.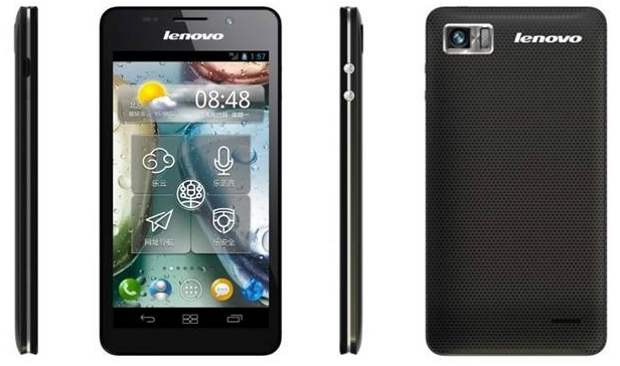 The phone will compete with LG Optimus Vu, Samsung Galaxy Note, and even with Galaxy SIII in terms of features. Since it is based on the same processor as Samsung's latest flagship phone we expect its performance to be similar. Even in terms of screen the resolution is same as that of Galaxy SIII. In terms of battery K860 in fact offers a bigger battery compared to the 2100 mAh unit of SIII, and the 2150 mAh unit of 4X HD.
Given that it is priced lower than all its competitors, except maybe LG Optimus 4X HD (we do not know how much it will actually retail in the market for,) the phone looks to be very promising, and has much better specs than the Note (though it is slightly smaller,) and is much cheaper compared to Note II and LG Optimus Vu.
###PAGE###
Lenovo S880
Like the K860, it too has a 5 inch capacitive touchscreen albeit with lower resolution of 480 x 800 pixel. It has a 1 GHz Cortex-A9 processor that runs the Android ICS operating system. Besides, it has 4 GB internal storage, which can be expanded up to 32 GB via a micro SD card; it has a 512 MB RAM, 5 megapixel autofocus rear camera, and a secondary VGA camera.
Lenovo S880 is a dual SIM phone and has WiFi, Bluetooth, GPS with A-GPS support, and a micro USB port. Its 2250 mAh battery is expected to give it long operational life as well. The phone is priced at Rs 18,999. In tune with Indian audiences Lenovo has included a dual loudspeaker in the phone with Dolby surround sound.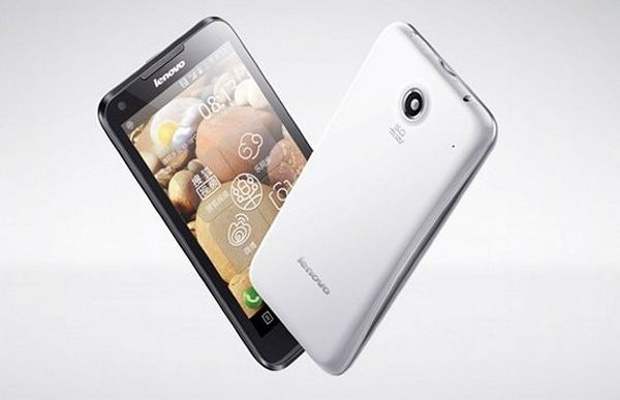 Samsung has no new phone in this price range and in fact none of the MNC vendors has a 5 inch device in the range. However, HTC has a dual SIM phone in Desire VC and Desire V in this price bracket, but they get much smaller 4 inch screens.
Lenovo has used a Mediatek chipset, which is also used by most Indian brands for their smartphones, and in that sense it might not offer performance similar to the Qualcomm chipsets that most phones in this price range use. But, having said that, overall performance is expected to be stable and good enough for the price and feature combination that the phone offers. Lenovo has also done well in putting a fairly large battery in the phone.
This phone is actually placed very well in terms of price, which is just above similar offerings from Indian brands and is way below any 5 or even 4.5 inch device from an MNC player.
###PAGE###
Lenovo S560
The dual SIM phone comes with a 4 inch IPS capacitive multi touch screen and has a 1 GHz dual core processor. Besides, it has a 5 megapixel rear camera, 512 MB RAM, 4 GB internal memory, Android 4.0 Ice Cream Sandwich operating system, Dolby Mobile Dual speakers etc. Lenovo has kept its price at Rs 14,499.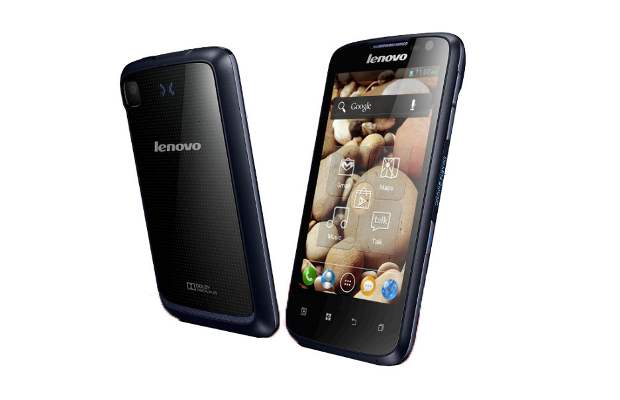 Like the S880 Lenovo has used the Mediatek chipset in this phone too. It will be direct competition with Samsung Galaxy S Duos, HTC Desire V and Sony Xperia J, all of which look better in terms of specifications than this Lenovo phone. The only saving grace for this phone that we can think of is the fact that the price mentioned above will drop once the phone hits the market.
###PAGE###
Lenovo P700i
This dual SIM phone comes with a 1 GHz dual core MediaTek MT6577 processor, 4 inch IPS display, 512 MB of RAM, 4 GB of internal storage, expandable memory of 32 GB, 5.0 megapixel rear camera with auto focus, VGA front camera, 2500 mAh battery, Bluetooth v2.0 with A2DP, GPS with AGPS support, WiFi, and FM radio.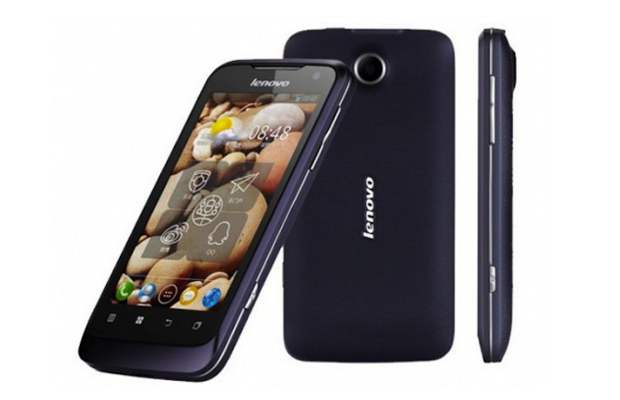 It is priced at Rs 12,498. This phone, like the S560, will compete with a similar set of phones. Other options in this price range come with 3.5 to 3.7 inch screens.
It is in this price range that the device will also have to fend off competition from Indian brands that have products like Micromax A110 (a 5 inch phone with Qualcomm chipset,) and Karbonn A21 (with 4.5 inch screen) that are priced at the same level. However, assuming that Lenovo has the image of a premium brand it will be better placed against these rivals provided that the phone performs well.
###PAGE###
Lenovo A60+
This is the cheapest Lenovo smartphone currently available in India, at Rs 6,499. Measuring 115.8 x 60.8 x 11.9 mm, the Lenovo A60+ has a 3.5 inch display with 320 x 480 pixel resolution. Besides, it has Android 2.3 Gingerbread, a 1500 mAh battery, 144 MB internal memory, 16 GB expandable memory slot, 1 GHz processor from Mediatek, 256 MB RAM, 512 MB ROM, WiFi and Bluetooth connectivity.
Also, the Lenovo A60+ has a 2 megapixel camera and dual SIM feature.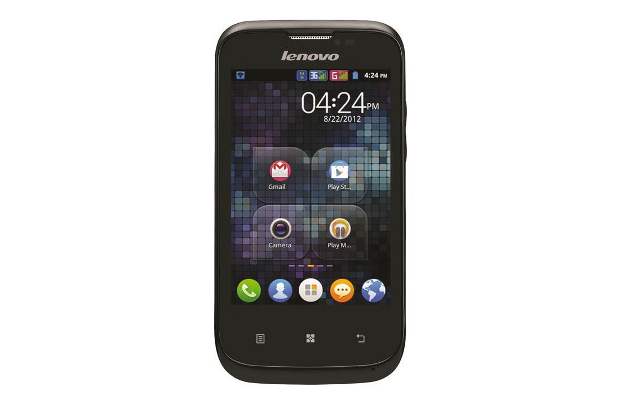 The phone is priced competitively, and it has to fend off competition from similarly priced but smaller smartphones from LG, Samsung and HTC, such as the Galaxy Y Duos, Optimus L3 Dual and HTC Explorer (single SIM,) as well as devices from Indian brands such as Micromax's Ninja 4 (with 4 inch screen) and Karbonn A7+, which has better specifications.
However, given Lenovo's brand image it will compete more with MNC brands and in that space it is offering much better specifications.
Verdict
Lenovo has done well in terms of pricing and features and 4 of 5 of its phones will be seen as value for money propositions in their respective segments. However, a lot will depend on how they actually perform in the real world and how strongly Lenovo markets these products.
One of the biggest drawbacks is that Lenovo has to build a new distribution network for its phones as selling a phone is very different from selling laptops and PCs. Yet, if Lenovo gets distribution rights it has the potential to be a market disruptor.