Microsoft is readying two new updates, codenamed as Tango and Apollo, for its Windows Phone mobile platform, according to a website.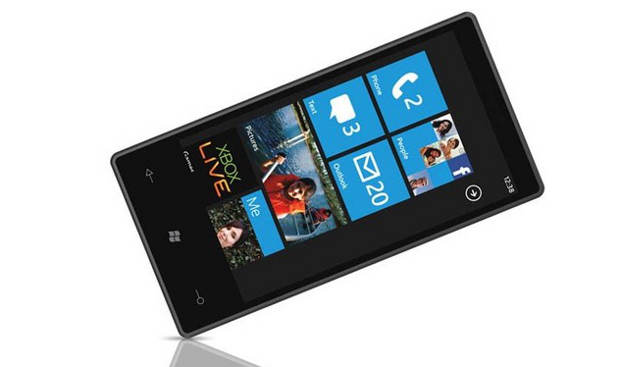 Last month, The Mobile Indian reported about the Windows Phone 7.x Tango build listed online running on a developer unit. Microsoft's Windows Phone 7.x Tango will soon be rolled out for new smartphones. It will be more like a stripped down version of Windows Phone 7.5 Mango and will be offered with slightly stepped-down hardware.
As per the roadmap, Tango is expected to be released in the second quarter of 2012. So we can expect a couple of affordable and budget friendly Windows Phone 7.x Tango smartphones between April and June next year.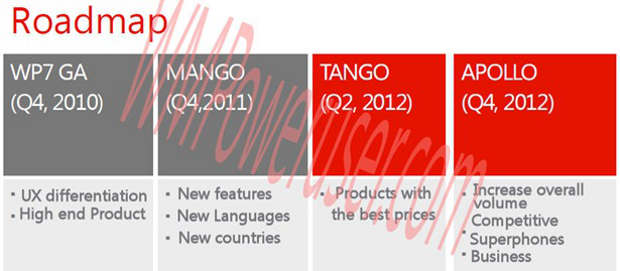 Following the suite of affordable Windows Phone Tango smartphones, Microsoft wishes to conquer the high-end smartphone space with a new Windows Phone build codenamed Apollo that will focus on the competitive high-end smartphones and on business consumers. With this build, Microsoft Windows Phone handset partners are expected to increase the overall volume of Windows Phone devices.
Windows Phone Apollo smartphones are expected to house dual core or quad core mobile processors coupled with better HD displays and high resolution cameras at the back. Also, we can expect to see more Windows Phone smartphone models in the coming year.