India based handset manufacture, Lava International will bring two more handsets with Intel Atom processor by this year end. A senior executive of the company told this to The Mobile Indian after launching Lava's first Intel Atom processor based Xolo 900 which also happens to be the first smartphone with the said processor to be launched in India.
"Lava will be launching two more handset based on Intel chipset under Xolo series by the end of this year," said Vishal Sehgal, co-founder and director of Lava International to The Mobile Indian.
Sunil Raina, business head – Xolo, Lava International said, "Our first offing in the Xolo series is Xolo 900 and in the coming months we will adding one entry level Android phone that will be around Rs 10,000 and a mid-range smartphone that will be in price range of Rs 15,000."
Lava International on Thursday launched the Xolo 900 smartphone with Android 2.3 operating system, running on Intel's 1.6 Ghz Atom processor.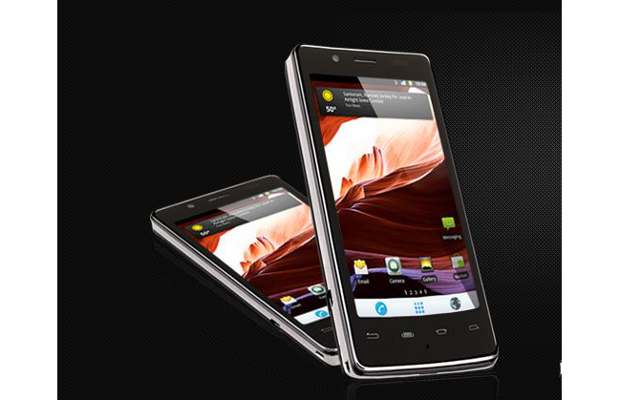 Xolo 900, which will be available in the market from April 23, is priced at Rs 22,000 at Chroma which is a multiband outlet and it will be available in all the other retails stores by second week of May.
Lava's Xolo 900 comes with a 4.03 inch LCD touchscreen display. Notably, the Intel processor was hailed by many analysts who even rated it on par with quad core processors found in Galaxy Nexus and iPhone 4S.
Currently, the phone has Android 2.3 Gingerbread operating system but it soon will get the latest Android 4.0 which is also called as Ice Cream Sandwich. Besides, there is a 400 Mhz graphics core, will aid smooth play of graphic intensive heavy game found in the Android app store.
For shutter bugs also there is good news. Lava has fitted an 8 megapixel camera in the Xolo which it says can even record full HD (1080p) videos.
The smartphone, according to Lava, will give five hours of talk time when used on 3G while if you use the phone on 2G network, the phone will offer 8 hours of talktime.
Besides, the Xolo 900 has all other usual features like WiFi, Bluetooth, and HDMI port which allows users to connect it to a TV and enjoy videos and games.