Bollywood diva Katrina Kaif till a year was using her cell phone for just making calls, at a time when many of her colleagues from entertainment industry were hooked on to social networking sites through their mobile phones to keep in touch with family, fans and friends.
But things have changed now. Katrina on the sides of the launch event of BlackBerry Curve 9220 smartphone, said, "I have been using BlackBerry Messenger ( BBM) for quite some time now and I am using it to stay in touch with my family and friends."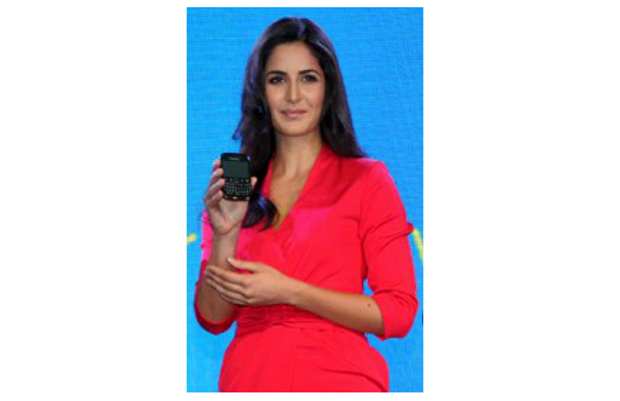 She added, "I am a slow adopter of technology that's the primary reason why I have not explored lot of technological innovation related to cell phones."
BlackBerry Curve 9220 comes with a Qwerty keypad that aides easier typing. Besides, it has a 2 megapixel camera, FM radio, WiFi connectivity, and expandable memory up to 32 GB through a micro SD card.
Also, along with the handset consumers get free apps worth Rs 2,500 which can be downloaded from BlackBerry App World till 30th June. The highlight of this smartphone is the dedicated BBM button for instant access to BlackBerry Messenger.