After launching smartphones based on quad core processors, Indian handset players Karbonn and WickedLeak are getting ready to launch smartphones running on MediaTek's recently announced octa core processor.
Shashin Devsare, executive director, Karbonn Mobiles, said to the Mobile Indian, "Karbonn is almost ready with its smartphone running on octa core processor. As of now I cannot share a definitive date when we will launch it, but it will definitely be before March 2014."
Aditya Mehta, founder and chief executive officer, WickedLeak, said to Mobile Indian, "Our octa core smartphone is ready and currently we are analyzing how Indian consumers are reacting to other octa core phones in the market before we launch it. One thing is for sure, we will not be the last to launch it."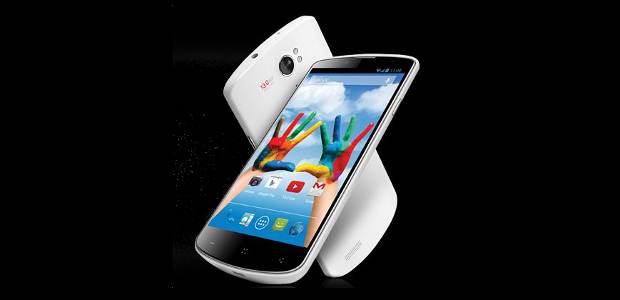 Samsung is the first handset player to launch an octa core (Exynos 5 Octa) processor smartphone in the form of Galaxy S4. Recently, India's Intex announced that it too will launch a smartphone with an octa core processor. Soon after that Gionee, Zopo, and Smart Namo have announced their octa core processor based smartphones. Reportedly, Micromax too is planning to bring an octa core processor based handset, which will purportedly be named Canvas 5, but the company has not said anything in that regard yet.
Note that Samsung uses the Exynos 5 Octa processor in its devices but Indian and Chinese players will use MediaTek's recently announced octa core processor, named MediaTek MT6592. In the MediaTek octa core processor, all eight cores can be used simultaneously to perform a task and improve energy efficiency of the device. Each core is clocked to 2 GHz.
The first Indian company to announce octa core smartphones is Intex. It is planning to launch an octa core processor smartphone in January next year. Though it has not revealed the name yet, the Indian handset manufacturer said that the phone will be available in 16 GB and 32 GB internal storage variants and the price will start from Rs 20,000.
Moreover, the Intex octa core smartphone will have a 13 megapixel auto focus rear camera and a 5 megapixel front camera. The handset will come with dual speakers. It will have a 6 inch IPS display. Intex has also promised to provide a flip cover along with the phone. Most likely, it will be based on Android operating system, probably Android 4.2 Jelly Bean.
Among the MNC players, Samsung is the only one that has launched octa core devices running on Exynos 5 octa processors. It currently has three octa core devices-Note 3, Galaxy S4, and Note 10.1. HTC is reportedly planning to bring a version of its HTC One smartphone with an octa core processor. LG too is said to be working on an octa core smartphone.
In our opinion, average mobile consumers should not worry too much about octa core processor smartphones as of now because for normal tasks like browsing, calling, camera, mailing, social media, simple games or relatively low processor intensive tasks a good dual core processor is sufficient. Even for currently available high-end mobile games, quad core processors are enough. Further, octa core phones will come with a price tag, which will be on the high side.