Apart from launching its first Android based Smart Tab 1 tablet, Karbonn will also launch two new entry level Android phones in the next ten days. The two phones, called Karbonn A7 and Karbonn A9, will come with a 2.8 inch screen, Android 2.3.6 operating system and a 1 GHz processor.
Both the phones will also come with dual SIM capability and will have a capacitive multi-touch screen. While the A7 will have a 1420 mAh battery, Karbonn A9 will have a bigger 1600 mAh battery; given that both the phones have a small screen the battery backup is expected to be good.
Karbonn A7 will come with a 5 megapixel camera will dual LED flash. Though we do not have any information about the camera of A9, it is likely to be the same as the one in A7. Both phones will come with a range of applications and pre installed games including a Siri type (voice command) app on the A9.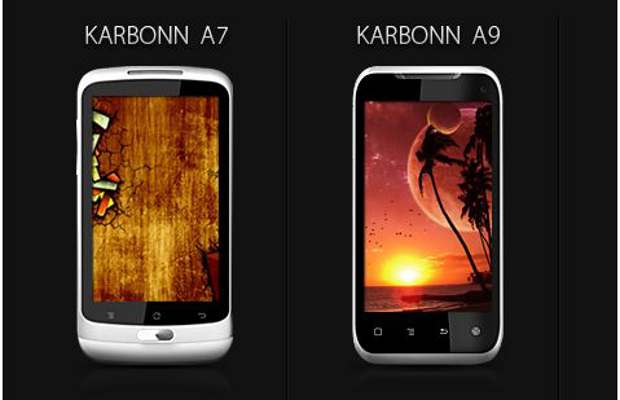 Karbonn spokesperson confirmed to The Mobile Indian that the phones will be launched in the next ten days. Though he did not disclose the pricing, given the specification of the phones we believe that pricing would be in the range of Rs 5,000-Rs 6,000.
Since smartphones from other Indian manufacturers like Spice and Micromax with a larger screen size and similar functionality are priced at Rs 7,000, Karbonn will have to go for a price bracket below that. Even Samsung's Galaxy Y with slightly bigger 3 inch screen is priced at Rs 7,000.
Moreover, Spice Mi 280, with a 2.8 inch capacitive touchscreen, was launched a few months ago for Rs 5,000. Though the Spice smartphone comes with a smaller camera and processor, Karbonn is likely to at least match that price to swing the competition in its favour.