Reliance Jio has come up with a new 4G feature phone called Jio Bharat that comes with a cheap price tag, and is aimed at the 250 million mobile subscribers who are still trapped in the 2G era with feature phones in India, according to the telecom operator. The telco also announced new Jio Bharat plans to complement the feature phone.
Jio Bharat: Price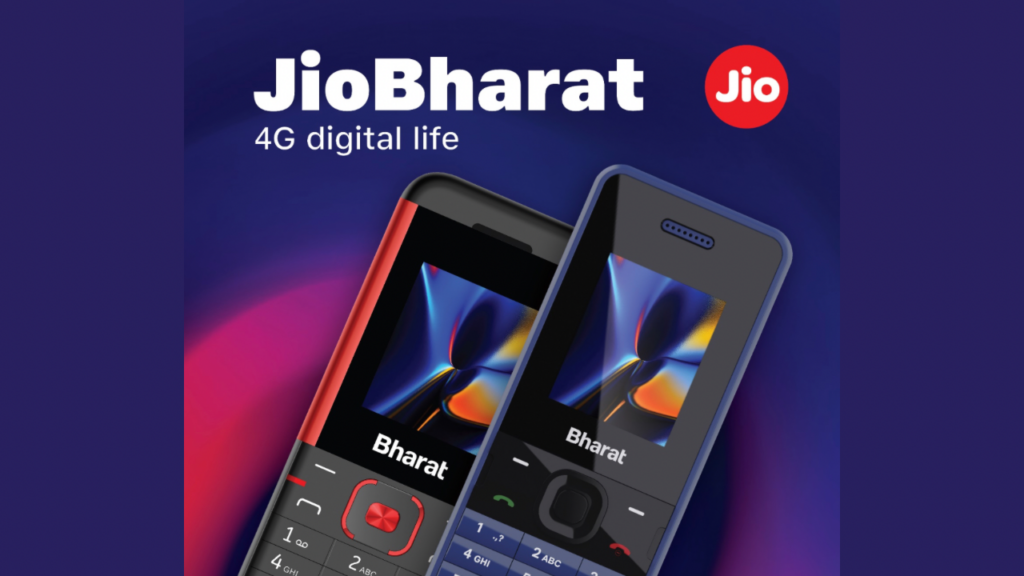 The Jio Bharat feature phone costs only Rs 999, making it the lowest entry price for an internet-enabled phone. The device seems to come in two variants where one is red in colour and one is blue.
Jio Bharat: Beta trial
Further, Jio announced that the Beta trial for first 1 million Jio Bharat phones begins from July 7, 2023. The beta trial is being carried out to ensure scalability of the platform and processes for upgrading millions of feature phone users. The trial will take place across 6,500 tehsils.
Jio Bharat: Features
While not all the features or specifications of the feature phone were revealed, we know that Jio Bharat will get support for Jio's own apps such as Jio Cinema and Jio Saavn. It will also get support for FM Radio. Users will be able to make unlimited calls anywhere in India and will also be able to make UPI payments. It also sports a camera at the back but not on the front.
"The phone will provide features and digital capabilities that allow different segments of society to achieve more by doing more", said the operator.
Jio Bharat: Plans
Jio Bharat plans have also been launched alongside the device, where Rs 123 offers unlimited voice calls and 500MB Mobile Data per day for 28 days. The same plan is priced at Rs 1,234 annually. As per Jio, the monthly plan offers 30% savings and 7 times more data over other operators. The numbers stand at 25% svaings for the annual plan.