Jabra, which is known for its mobile phone accessories, has come out with another headset "that you can talk to (give voice commands) and one that talks to you (voice guidance)", said the company in a press release.
With the new Jabra Stone2, users can make, answer, end, redial, ignore and reject a call (even call back) via their voice. Users get to hear the name of the caller through the headset (for example, "Mom Cell", "David's Office" etc.), exactly how they have stored the name in their phone. If the caller's number is not stored in the phone, Jabra STONE2 shall read out the phone number.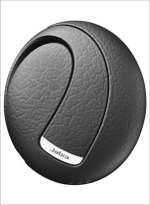 Jabra STONE2 says "Connected" as and when it pairs with the mobile phone. In fact, it even guides you through to the set-up or the pairing process. It says "Low Battery" when it needs to be charged. In case of iPhone, when the Jabra Stone2 battery level is low, besides an audio alert, it is displayed graphically on the screen as well to eliminate any guesswork.
Utilising the Jabra World of Apps portal, consumers can easily and quickly find applications for productivity – games and entertainment; voice dialling and translation (and even transcription); GPS service etc. The portal includes voice-enabled applications that allow users to send text messages or emails using their voice; read email messages; update status on social networking sites including Facebook; notify users of missed calls; listen to customised music stations; find a business; and even get local traffic reports and updates.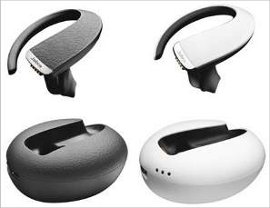 Users can also play music, watch videos, listen to podcasts and get directions from GPS applications with Jabra Stone2's new multimedia streaming capabilities. Besides this, they can search the web; add calendar entries, address or any text too. Two Bluetooth devices can be connected simultaneously and the user can switch between them as and when required.
"The look and design is so different and unique that it would appeal to all types of users. We are building on the success of predecessor Jabra stone. The wireless 'earvolution' continues and Jabra Stone2 takes it one step further with an innovative voice systems, multimedia capabilities and optimization with a wide variety of voice enabled applications," said Ann Goh, regional sales manager, GN Netcom (Jabra's parent company), South East Asia.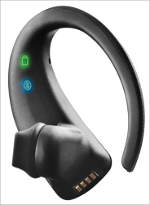 Jabra Stone2's Noise Blackout Extreme technology enables advanced background noise cancellation using DSP (digital signal processing). It identifies source of sound and enhances voice turning a noisy car turns into a quiet office and a busy office into a quiet room. In addition, the dual microphones enhance the experience and eliminate the need for a boom arm.
Jabra Stone2 intelligently switches off when placed in portable charger and switches on when removed from it, saving battery level. It offers a long talk time of 10 hrs (2 hrs + 8hrs through the wireless portable charger) and 15 days of standby time. On the inner side of the headset there are LED indicators denoting the battery status. One touch volume control enables the user to increase or decrease the volume by just sliding their finger up or down.
It comes in Black, White colours and is priced at Rs 7999. The company is also providing one year of warranty on the product.