iVooMi has today announced the launch of its first ever Health Band – FitMe. The FitMe Health Band, priced at Rs 1,999 is exclusively available on Flipkart starting May 3, 2018. It comes in Navy Blue and Midnight Black colour variants.
The company has claimed it to be India's first fitness band with Pollution Tracking. It indicates the Air Quality Index (AQI) which tells you how clean or unhealthy the air around you is so that you can take necessary steps to prevent the associated health hazards. This feature provides information on AQI across all Indian cities. The FitMe Health Band also provides information about the weather condition to help you plan your day accordingly.
It can be charged without a USB cable and the display can be directly connected to any USB port to charge the device. It also comes with Dual Login on the 'FitMe Health App', which enables two people at different locations to login into the app and track the activities & fitness records of the person wearing the band.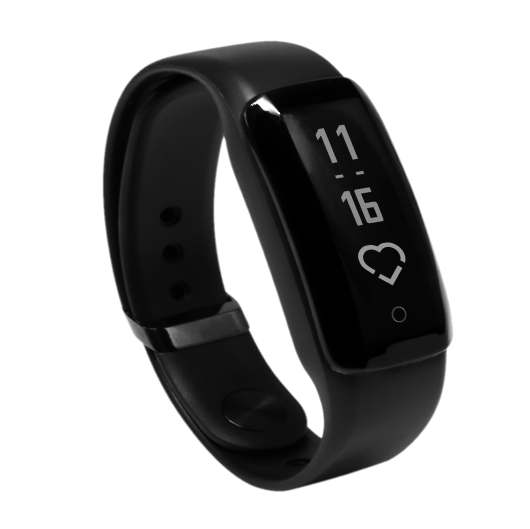 The FitMe Health Band comes with 90mAh battery offering battery life of up to 3 to 5 days when connected and 60 days of standby without connection and bright screen. The IP67 water resistant (up to 30 minutes) device sports a scratch-proof display. It features a Heart Rate Monitor, Sleep Monitor, Long Sitting Alert, Running Mode, Vibration Reminder, Pedometer, among other interesting features. The iVOOMi FitMe Health band has auto-sync for Smart Me OS 2.0, and is capable of OTA (Over the Air Software) update. With the Running Mode, one can track their steps, distance covered while running/walking/jogging, and calories burnt during that time by turning on the GPS of the device.
The iVOOMi FitMe Health Band comes with a 0.87" OLED display, support for Bluetooth v4.2 and is compatible with Android 4.4 as well asiOS 8.0 and above. The device sports a Smart Touch Button; a combination of single, double touch and long press allows you to access multiple functions of the band.The strap is made of Silicon TPU which makes the FitMe Health Band resistant to abrasion, able to perform at low temperatures, and elastic. It measures 12.8 x 20 x 41 mm and weighs 23.7 grams.
Commenting on the launch, Ashwin Bhandari, CEO, iVOOMi India said, "As per recent reports, Fitness bands are the most popular devices holding the maximum market share in the category of wearables. When we entered the Indian market back in March 2017, we had envisioned to design and bring a product specifically for the young and fitness-conscious millennials of the country. The FitMe Health Band is sleek, smart, dust-proof, and water resistant & features a display of 128*32 pixels resolution that makes it crystal clear from all viewing angles and under all conditions. The band is enriched with features that suit the needs and requirements of our customers"