OnePlus has revealed that its upcoming OnePlus 6T will come with a fingerprint sensor which will be embedded onto the display, making it the first OnePlus device to sport the feature.
In an email to CNET, OnePlus confirmed the integration of the new technology with a screenshot of the lockscreen of the upcoming OnePlus 6T. The company also aid using an in-display fingerprint sensor will come at a cost of adding a little thickness to the device, which means the 6T will be half a millimetre thicker (precisely 0.45mm) than the OnePlus 6. This is because the implementation of a fingerprint sensor underneath the display will need some rearrangement of hardware on the inside.
OnePlus also revealed that the company had earlier pitched such a technology for the OnePlus 5T but skipped out on it because "the technology wasn't mature enough" at the time.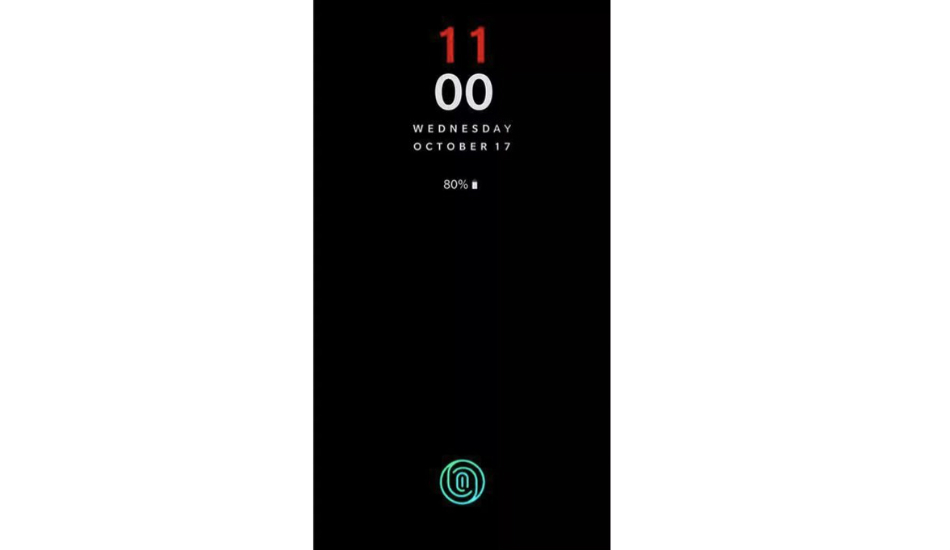 The in-screen fingerprint reading technology on the OnePlus device will work upon touching the highlighted part of the display with your fingers. This will in turn light up the display around that particular region and will allow the sensor to read the optical blueprint of your fingerprint, analyse it through AI and then unlock the screen when a match is found to the local registry.
Other than the fingerprint scanner, the OnePlus 6T is expected to sport a larger 6.4-inch AMOLED screen with the same Snapdragon 845 chip which powers its predecessor. There will be 8GB of RAM and up to 256GB storage on the most expensive version of the phone with rumours also suggesting a triple-camera setup at the back for improved photography.
The phone is also expected to come with a slightly larger 3,700mAh battery and will be priced at $550 (approx. Rs 40,000) for the base variant, which is higher than the starting price of the OnePlus 6. The included screenshot displays the date 'October 17', which could possibly be the date of unveiling for the OnePlus 6T. We'll know more about the device in the coming weeks if we're really looking at a launch event next month.