Up until this decade, cloud storage was a concept which was not adopted by the masses. Data storage has always been crucial and people still use to rely on hardware, for the most part of it. However, with the continuous growth of the internet over these past years, cloud storage is silently making its place in our daily lives. Earlier today, I accidentally locked my Android smartphone with a password I didn't remember and the only option I was left with was performing a factory reset which would brutally wipe all my data with no mercy. However, cloud storage literally saved my day. All my photos were backed up to Google Photos while all other information such as my contacts, messages, app data, phone settings were also backed up to my Google Account.
For those who are still new to Cloud Storage, it is something when we save any kind of data over the internet which sits there, easily accessible whenever we require, thus, saving tonnes of storage in our smartphones, laptops, hard disks and other gadgets. An attachment saved in a draft email is a lame example of how cloud storage works. We have all done this and it's really handy if you need to transfer a file from a smartphone to your PC real quick. Now, although cloud storage is slowly catching up the pace, we still rely on flash drives, hard drives etc. for most of our data storage needs and there is a reason behind it.
Slow Internet and Limited Storage
India's average internet speed is way below than the average internet speed of the world and Internet being at the core of cloud storage, it certainly struggled to come into notice of an average consumer. Besides the bandwidth, cloud storage also demands high speed if you want your data accessible in no time. If not, it can take ages to upload and download data to and from the internet which somewhat devoids the main motive of data storage i.e. – easily accessible.
Further, there is a limit and cost attached to online storage after you cross the limit. For example, Google Drive offers the first 15GB free of cost and you can purchase the next 100GB by paying USD 1.99 per month. Dropbox, on the other hand, offers only the first 2GB of data for free.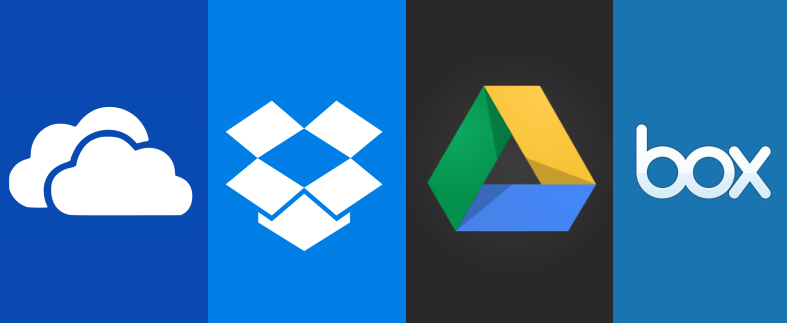 With these limitations, can cloud storage completely replace the conventional data storage methods? Well, it has the potential. Here is why.
Increasing dependency on the Internet
Internet consumption rate has increased many folds over the past years and with the introduction of Reliance Jio in India, people now have access to the internet almost anytime of the day. With this, the growth of cloud storage is inevitable. From sending a file over WhatsApp to writing such stories on cloud platforms like Google Docs, all are leading to a much easier data storage practices.
It's way more easily accessible
You want to get some documents printed for your next project and you have lost your flash drive which had all the files. But Hey! you have all the documents stored in your email because you just sent the file to your professor. Problem Solved. Yes, with cloud storage, accessing data is that easy. All you need is Internet.
It is safer
This is something which is often ignored when we talk about advantages of cloud storage. Storing data can be risky if it gets into the wrong hands and which is where storage devices protection come into the picture. However, with cloud storage, all the data is already password protected in your account. Although it is safer over the cloud, data can be still manipulated on compromising secret information such as username or password to anyone. So be careful.
Artificial Intelligence
Well, this might be a little off road for some of you, but, believe it or not, AI has been an important factor which has set cloud storage way ahead of conventional hardware storage methods. A prime example of this is Google Photos. As soon as you click a photo, Google Photos instantly backs it up in original quality and arrange it based on the date it was clicked. Now AI helps protect the data automatically without any specific action required from the user.
To cite another example, if you explore Google Photos, you will notice that the app automatically scans various faces in your entire photo library and asks you to name the faces so that it can identify them the next time you click a picture with your friends.
So are you already reliant on cloud storage for your daily needs or you are someone who still likes to take out a flash drive even for the smallest of data transfers? Let us know in the comment section below.
Cover Image Courtesy: PCMag