Gameloft has quietly teased yet another Super Hero movie-based game: Iron Man 3 for Google Android and Apple iOS platforms. The new Iron Man 3 game is expected to be available in select regions from April 25 onwards. A teaser trailer showing gameplay has been posted on YouTube on the official Gameloft channel.


The Iron Man 3 game is basically similar to the popular game Temple Run. Iron Man 3 is about the filthy billionaire genius Tony Stark and his mission to get back his beloved – Pepper Potts.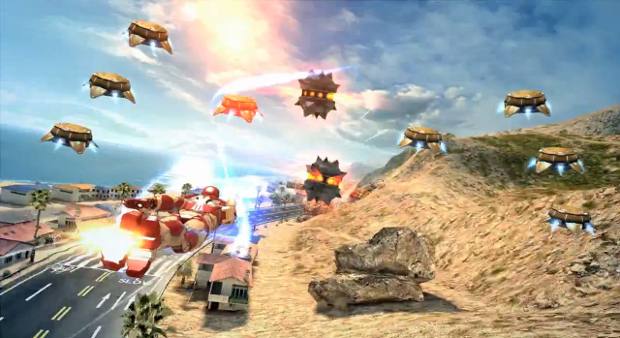 This is basically like endless flying instead of endless running, and Iron Man must eliminate all the obstacles and shoot the targets. Of course there will be boss fights. Throughout the game you get to play to the Iron Man and keep on shooting while you fly the obstacle course.
We expect more details about the game and its pricing when it is made available. Gameloft has also published movie-based games such as Spiderman, Men In Black 3 and The Dark Knight Rises.