Despite India being neglected as a price sensitive handset market by Apple, there seems to be a huge interest about iPhone 5 which has been recently launched in India for a starting price of Rs 45,500.
Completing the irony is the fact that Apple's contention is borne out by eight of the 25 handsets being under Rs10,000.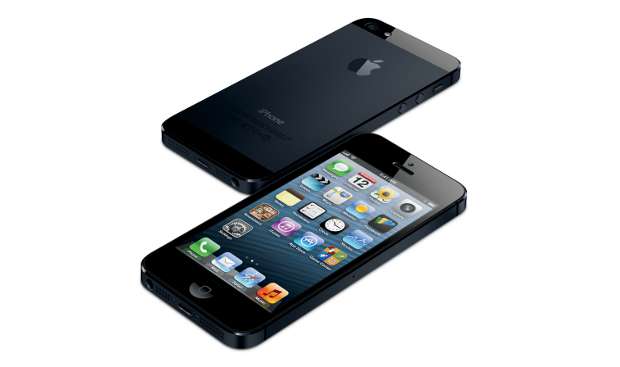 According to the data, collected by a study of online preferences of over one million people who visited the website (www.themobileindian.com) in November this year, the most searched for smartphone in India is iPhone 5 (16 GB model). Karbonn A21, which costs Rs 10,000, is the second most investigated handset.
Apple has recently changed its strategy to sell the iPhone 5 in India. Instead of selling its devices through operator tie-ups, the California based company is now directly targeting consumers through its national distributor.
Commenting on the survey, a spokesperson of The Mobile Indian said, "Apple earlier used to leverage operators' retail network to offer iPhone models to consumers in India but the change in approach indicates its commitment to the Indian market. Something that was missing earlier."
Last month's leader, Karbonn A21, was still in the reckoning as it bagged the second slot in the survey and proved that it was not a onetime wonder. In the Handset Hotlist for December 2012, six of the top 25 handsets are from Samsung, five from Sony Mobiles and Karbonn, three each from Nokia and Micromax, and one each from HTC, Apple and Idea.
The spokesperson further added, "Of 25 phones in the Hotlist, only three phones were above Rs 20,000 and the average price of the remaining phones was around Rs 12,500. This trend reveals that at the end of day the best thing to gets consumers attention is get the price dynamics right."
Also, seven new handsets make it to this month's Hotlist, two each from Samsung and Karbonn and one each from, HTC, Micromax, and Idea. The major losers in this month's list were Samsung Galaxy S Duos, Karbonn A7+ and Sony Xperia Tipo which lost 10, 9 and 9 positions respectively.
The survey conducted by The Mobile Indian, called Handset Hotlist survey (November 2012), is based on a study of online preferences of over one million people who visited the website in November 2012 and searched for and viewed information about mobiles on the site's Handset section, which lists more than 2,000 models.
Top 25 Handset Hotlist for December 2012

| Rank Nov | Rank Oct | Change | Brand | Model | Price (inRs.) | OS | Screen Size | Camera (in Megapixel) |
| --- | --- | --- | --- | --- | --- | --- | --- | --- |
| 1 | 11 | 10 | Apple | Apple iPhone 5 | 45500 | iOS | 4 | 8 |
| 2 | 1 | -1 | Karbonn | Karbonn A21 | 10000 | Android | 4.5 | 5 |
| 3 | 3 | 0 | Samsung | Samsung Galaxy Y Duos Lite | 6990 | Android | 2.8 | 2 |
| 4 | 8 | 4 | Nokia | Nokia Lumia 510 | 10000 | Windows | 4 | 5 |
| 5 | NA | New | Micromax | Micromax A90S | 12700 | Android | 4.3 | 8 |
| 6 | 7 | 1 | Sony | Sony Xperia J | 16500 | Android | 4 | 5 |
| 7 | NA | New | HTC | HTC Desire SV | 22590 | Android | 4.3 | 8 |
| 8 | 6 | -2 | Sony | Sony Xperia Tipo Dual | 9500 | Android | 3.2 | 3 |
| 9 | 9 | 0 | Micromax | Micromax Superfone A110 Canvas 2 | 12500 | Android | 5 | 8 |
| 10 | 5 | -5 | Sony | Sony Xperia Miro | 11471 | Android | 3.5 | 5 |
| 11 | 2 | -9 | Nokia | Nokia Asha 311 | 6224 | S40 | 3 | 3.2 |
| 12 | 4 | -10 | Samsung | Samsung Galaxy S Duos | 16900 | Android | 4 | 5 |
| 13 | 13 | 0 | Micromax | Micromax A87 Ninja 4 | 5600 | Android | 4 | 2 |
| 14 | 19 | 5 | Samsung | Samsung Galaxy Y Duos | 7700 | Android | 3.2 | 3 |
| 15 | NA | New | Karbonn | Karbonn A9 | 8000 | Android | 4 | 5 |
| 16 | 14 | -2 | Karbonn | Karbonn A9+ | 8500 | Android | 4 | 5 |
| 17 | 16 | -1 | Samsung | Samsung Galaxy Note II N7100 | 34500 | Android | 5.5 | 8 |
| 18 | 21 | 3 | Sony | Sony Xperia U | 13500 | Android | 3.5 | 5 |
| 19 | 10 | -9 | Sony | Sony Xperia Tipo | 9000 | Android | 3.2 | 3 |
| 20 | NA | New | Karbonn | Karbonn A7 | 6500 | Android | 3.5 | 5 |
| 21 | NA | New | Samsung | Samsung Galaxy Ace Duos | 13200 | Android | 3.5 | 3.2 |
| 22 | NA | New | Idea | Idea 3G Aurus | 6000 | Android | 3.5 | 5 |
| 23 | NA | New | Samsung | Samsung Galaxy Ace S5830 | 10000 | Android | 3.5 | 3.2 |
| 24 | 15 | -9 | Karbonn | Karbonn A7+ | 6800 | Android | 3.5 | 5 |
| 25 | 18 | -7 | Nokia | Nokia Asha 305 | 4600 | S40 | 3 | 2 |