The newly launched Apple iOS 6, which comes with a load of new features, would not be of much use for the Indian users as the number of features that have been included in the new operating system will not be available for users in India.
The iOS 6 will offer only basic functionality for users in India, making it a not so exciting proposition as of now.
Apple introduced the iOS 6 while unveiling its iPhone 5. The new OS comes with a host of new features that includes the all new Apple Maps application with directions, turn-by-turn Navigation, 3D buildings, live traffic updates and much more. Although, these features are available in most countries but Indian users will have to be satisfied with just the standard mapping.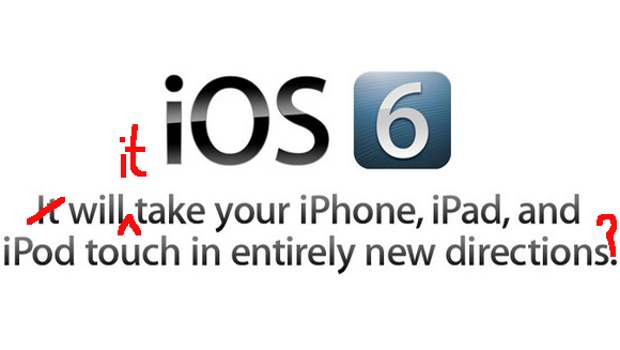 Besides, the absence of native Google Maps application will make the user feel the sting. However, users could make use of the web application of Google Maps if needed.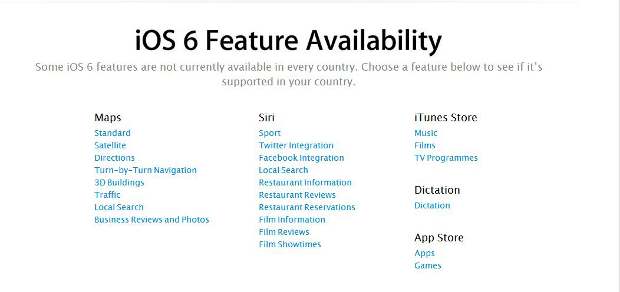 With iOS 6, Siri also gets the long-awaited Facebook and Twitter integration. But this functionality will also be missing for the users in India.
Additionally Siri has now been trained to help users in local searching, restaurant and movies reservation search and reviews but yet again these features won't work in India.
Till now, Siri has failed to become a useful offering in India and the status quo seems to continue even after the arrival of iPhone 5 as well.
In most countries, iOS 6 will bring the all new dictation feature or speech to text functionality. This will allow users to simply speak to their device which in turn will be doing the transcribing for the users. But again, this new feature will also be just limited to a handful of countries and India is not a part of the lucky few.
Last but not the least, Indians can only see applications in the Apple Store and not the newly added sections for videos, TV shows and movies in iOS 6. Although there are geographical limitations for the content to be made available but ultimately it is something the users in India will clearly be missing on.
The iPhone 5 will start selling in the country in the days to come. Will it make sense to pay for the feature and not be able to use it? The debate is still on.