Intex, one of the Indian mobile and IT products company, has launched a new phone, Intex Yuva. The phone comes with long battery life and targets the youth.
The phone comes in a slim metal finished body, with a 2100 mAh battery and claims to offer talk-time of up to 8 hours and standby time of up to 500 hours.
The Dual SIM phone comes with a 2.6 inch screen and 1.3 megapixels camera. In terms of security features it offers remote wipe feature, through which user can deletes phone book contacts to the entire call history, deleting messages to formatting the phone by sending a protected code SMS on the number.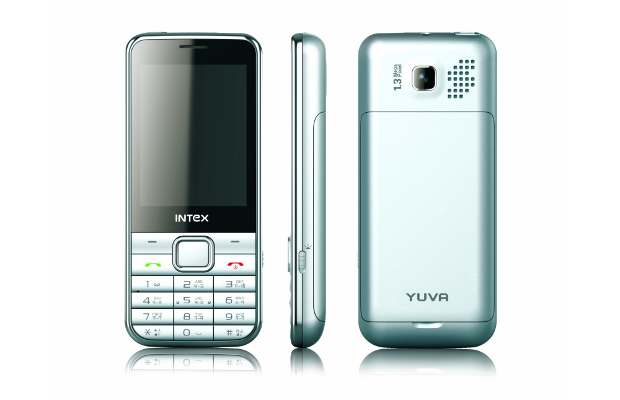 Sanjay Kumar, general manager, mobile business, Intex Technologies said, "Young people spend hours with their phones but they seldom find time to continuously charge it. Anticipating the need, Intex now offers a light weight phone with a long life battery – the Intex Yuva. Even in places where consumers face long hours of power cuts, they can remain connected through this phone."
The phone comes with a blacklist and whitelist option. The blacklist option allows the user to block unwanted numbers and the whitelist option lets one select the people who they want to stay in touch with.
Another feature which is important is the 'scheduler' that equips users to send messages to anyone at a preferred time by pre-setting the 'send time'.
Intex Yuva also includes a video player (15FPS, AVI, 3GP, MP4), audio player (MP3 and AMR), sound recorder and FM radio with recording facility. It supports a Micro SD Card expandable up to 16GB and has Bluetooth support as well as a USB option to connect with PCs for data transfer. The phone comes with built-in games and an LED Torch and supports GPRS, WAP and MMS for internet access.
Other features include a large phone book with capacity of 1000 in phone memory and 5000 in the memory card, SMS back up, smart dial, auto call record, battery manager and 3-page idle screen, Hindi and English languages.
Intex Yuva is priced at Rs 2,890 (MRP) and is available in three colours – black, white and silver.