Intex phones will come preinstalled with Microsoft's OneDrive cloud storage, the Indian handset maker today announced.
Intex, which claims to have 11 per cent market share in the Indian mobile phone market, claimed that it is the first smartphone brand in India to pre-install and provide OneDrive cloud storage. Intex customers will receive an additional 50 GB of storage on OneDrive for 2 years. This will allow users to easily access and share their important documents, photos, and other files from their Intex smartphone or any of their other devices.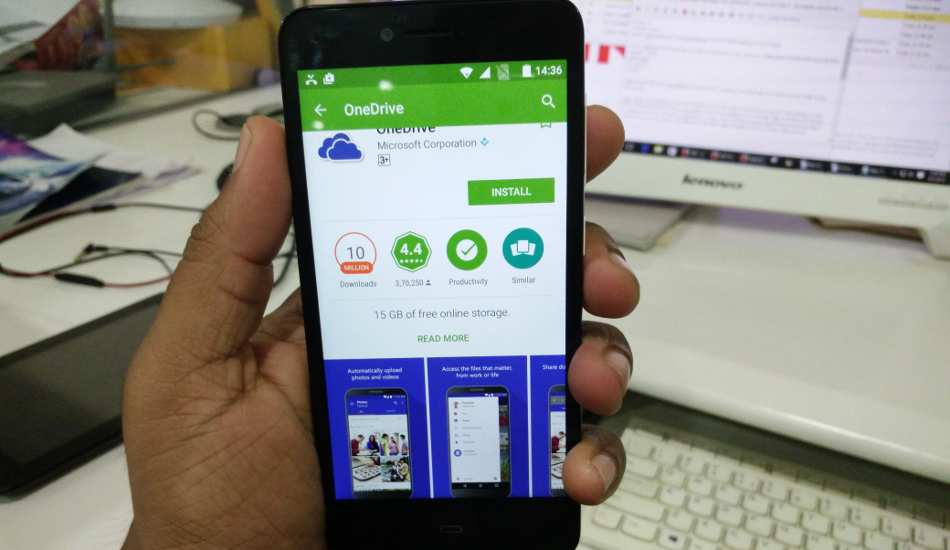 OneDrive will be available in Intex smartphones with a memory configuration of 16GB ROM and 2GB RAM namely- Aqua Speed HD, Aqua Power Plus, Cloud Power Plus and Aqua Star II (16GB) and all future models matching the said configuration.
Users will only need to sign in with their Microsoft account to access and share their files through the in-built OneDrive app.
In addition to having OneDrive on their Intex smartphone, users can access their files from any device – such as their PC or Mac or other tablets or smartphones – simply by downloading the OneDrive app. They can also log in to OneDrive.com.
OneDrive also works with Microsoft Office. So users can create, edit, and share Office documents using OneDrive. From OneDrive.com, they have access to Office Online, which is free and works right in their web browser. They can also download the Word, Excel, PowerPoint, and OneNote apps to their Intex smartphone to stay productive while on the go.
By having OneDrive pre-installed on these devices, Intex customers will always be able to access their important files and not worry about the memory on the device.