Microsoft has announced the new Windows Phone 8.1 version will start rolling out to consumers in coming months and the smartphones based on Windows Phone form Indian players will come pre-loaded with it.
Vineet Durani, Director for Windows Phone Business Group for Microsoft India, informed The Mobile Indian, "There are couple of Indian OEMS (hardware partners) who are expected to launch Windows Phone based smartphones in next couple of months they will come pre-loaded with Windows Phone 8.1 version."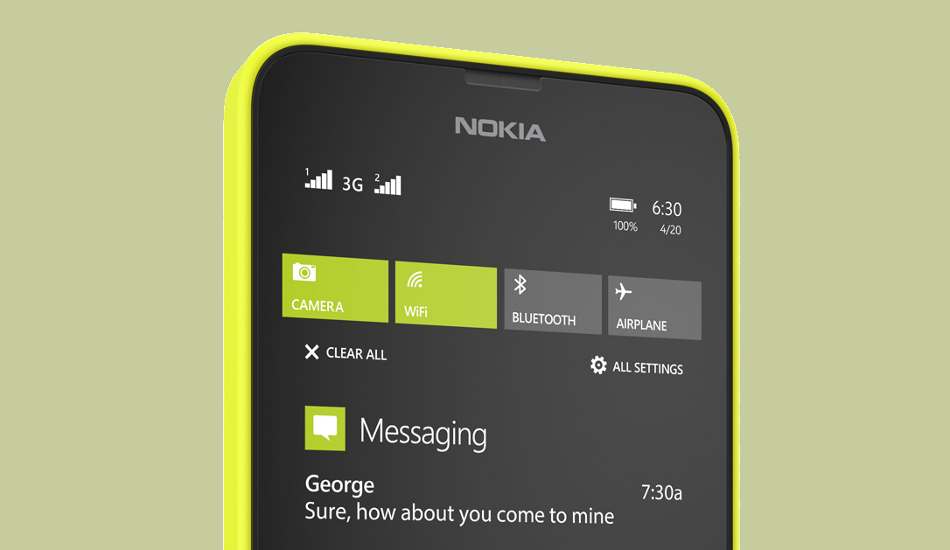 Microsoft has also waived off the licensing fees of the Windows Phone platform for devices which have less that 9 inch screen size and it is expected that Indian handset makers will be offer affordable Windows smartphones as a result of it.
In the bull fight against the Google Android mobile operating system, Microsoft has already lost two years to be a worthy competitor in terms of scale. But now Microsoft has big plans to go bullish this year onwards.
Three Indian handset makers – Xolo, Karbonn and Micromax are now Microsoft Windows Phone Hardware Partners. These three companies have availed the Windows Phone 8.1 code and are expected to introduce affordable smartphones before the end of this year. The Windows Phone 8.1 update also brings capability to support Dual-SIM configuration. That means, the fresh breed of Dual-SIM Windows Phone 8.1 based devices will compete with the dual-SIM Google Android devices that have already flooded the market.
So far, there are no details on the estimated pricing of the new Windows Phone 8.1 devices. But considering the current portfolio of the Indian Handset Makers, we can easily expect range of devices costing from Rs 7500 to Rs 20,000 hitting the market.