Samsung is preparing to announce yet another digital camera with hardware of a smartphone and Google Android running on it. This new product is dubbed as Samsung Galaxy S4 Zoom. SamMobile has reported the purported press image of the Galaxy S4 Zoom camera.
The successor of the Galaxy Camera is touted as the Galaxy S4 Zoom and is set to arrive at special event speculated to be scheduled on June 20 in London, UK. The specifications of the Galaxy S4 Zoom are quite impressive. The Galaxy S4 Zoom is said to feature a 4.3-inch Super Amoled display with qHD resolution natively. The large display acts as the quick preview, viewfinder and screen to do more with the captured images and videos.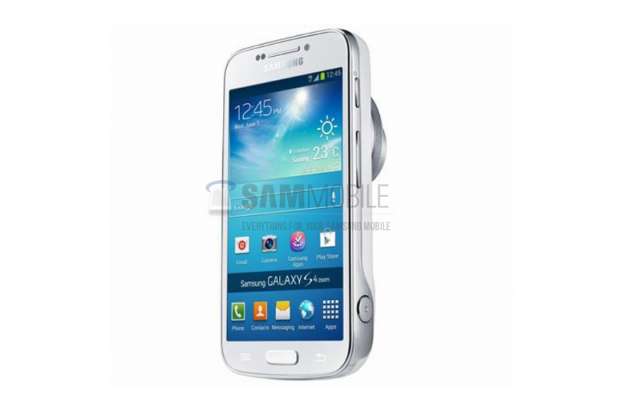 Samsung has packed a dual-core 1.6 GHz mobile processor used a 16 megapixel camera sensor with optical zoom for this digital camera. By default, 8 GB internal storage space will be provided with a memory card slot to accommodate up to 64 GB micro SD card.
Samsung will put the TouchWiz's Nature UX 2 on the top of the Android 4.2.2 Jelly Bean update for this digital camera. Apart from that, it will also feature Bluetooth 4.0, Wi-Fi, and GPS with A-GPS support.
By looks, the Galaxy S4 Zoom resembles the recently announced Galaxy S4 mini and there is no information on the pricing as yet.