Idea Cellular is planning to officially launch a mobile application store soon. The store is being developed by VAS provider Spice Digital, which has already made the store active on Idea's mobile internet portal.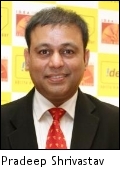 Speaking to Telecom Yatra about the app store, Pradeep Shrivastava, chief marketing officer, Idea Cellular, said, "It is a good time to move into applications. Idea's application store will be relevant for local subscribers. There will always be a niche for international products but our focus will be on local apps. It will be an application store between a VAS company and a telco. It is not being visualised as a platform for a single handset manufacturer."
He added that Idea will be working with leading VAS providers, mainly Spice Digital. Shrivastava did not disclose the details on launch, and said, "A lot of work is being done but it is too early to comment on launch schedule."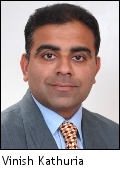 Vinish Kathuria, chief operating officer, enterprise and government, Spice Digital, said, "The Idea application store has been live from a couple of months. The store can be accessed by both prepaid and postpaid Idea customers, who have GPRS-enabled phones."
Kathuria further informed that Idea's app store will be cross-platform, and will work on all platforms like Java and Windows Mobile. It will work on all GPRS phones irrespective of handset manufacturer. "The store has applications under four categories – information, entertainment, commercial and social networking," he said.
Idea's app store is expected to be launched within a couple of weeks. Recently, another operator, Aircel, also announced the launch of its app store with Infosys, which will be launched in a few months.