Huawei is all set to hold its annual Developer Conference in China on August 09. The company is expected to reveal the latest HongMeng operating system during the conference and it has now confirmed that it will unveil the next version to its EMUI OS.
The company has confirmed that it will be introducing EMUI 10 during the developer conference. Huawei posted a teaser on its official Weibo channel revealing that EMUI 10 will be unveiled on August 09, 2019. The latest user interface is expected to ship out of the box with Huawei Mate 30 and Mate 30 Pro smartphones.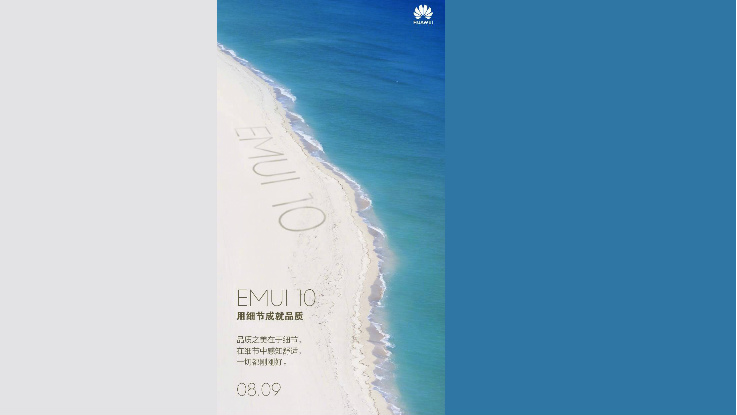 At the time of writing, there is no information on the upcoming user interface of Huawei, but one could expect it to come loaded with new features along with refined themes and animations. The company should also release the list of devices that will be upgraded to the latest EMUI 10 during the launch event.
Meanwhile, the upcoming HongMeng OS is set to be announced on August 9 during Huawei Developer Conference. As per a report by Global Times, the Huawei smartphone running the new operating system will go on sale in the Q4 of 2019. The report highlights that the phone will be priced at 2,000 Yuan (approx Rs 21,000) and the company is targeting the mid-range segment to attract software developers to test and join the new ecosystem.
The report highlights that the first batch of devices to be equipped with HongMeng OS will be Honor Smart TV series, which will be introduced on August 10. The report says that the new operating system will be expanded into other fields including autonomous driving, remote medical services and industrial control. The operating system was primarily intended for the Internet of Things (IoT) and industrial use. However, noticing the new US ban on Huawei, the company is leaving no stone unturned to introduce the operating system to its smartphones.