Huawei launched its Mate 10 device last year with four cameras and an 18:9 display. Weeks after the Chinese manufacturer seeded its Mate 10 Lite sibling with an update to Android Oreo, the Mate 10 is now being rolled out the new EMUI 8.1 update.
This is the first major update for the Mate 10 series since being rolled out the EMUI 8.0 out of the box, though several minor updates have followed since its launch. Scheduled to receive the GPU Turbo update in the near future, the Mate 10 brings several features that come packed with the latest EMUI 8.1 which is based on Android 8.1 Oreo.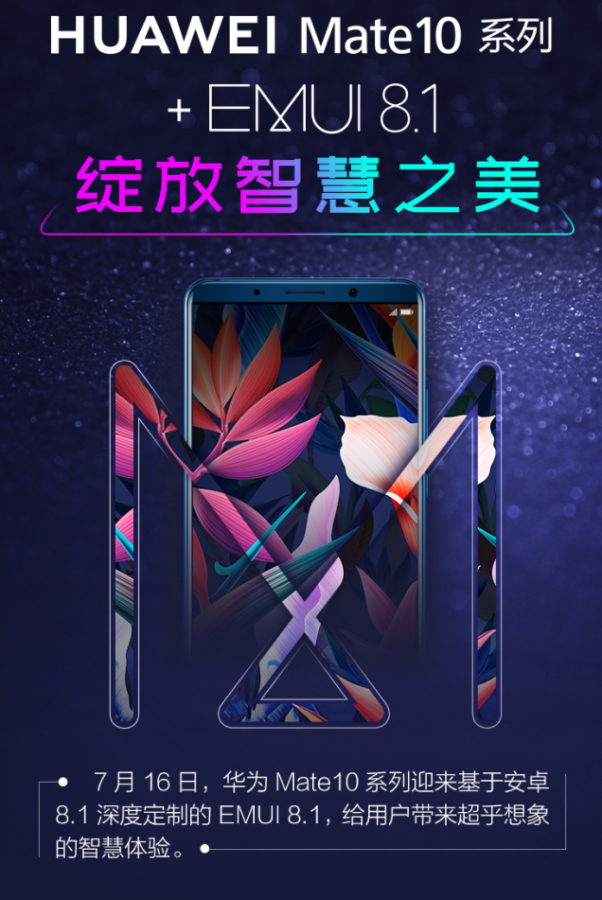 Among the added features is the ability to now shoot 760 fps slow motion videos at 720p as well as AI-based photography, 3D portrait light effect and a smart gallery. The Mate 10 thus allows AI to recognise between 19 different categories that spa over 500 varied scenes to add effects to objects and the background.
Users who wish to make the most of these latest features can head over to Huawei Club app in order to register for an early adopter update under Member Services. While the update looks to be rolled out for a limited number of devices at the start, the same might be rolled out to all devices in the next few weeks.
Huawei has also announced that their latest breakthrough GPU Turbo technology will be rolled out to the Mate 10 as a firmware update which will work on software-hardware optimisations that improve the overall graphics processing power of the phone by 60 percent. GPU Turbo will also try to minimise the power consumption simultaneously with over 30 percent of power estimated to have been saved in the test phase.