Two new unannounced Huawei rugged phones with model name 'Huawei R952 and Huawei R662' has been found listed on Chinese certification website, TENAA. The listings not only reveals the specifications of the phones but, it also carries a couple of images of the devices as well.
Based on the listing, both the devices have almost identical specifications, except for the dimensions, battery capacity, design, and colour.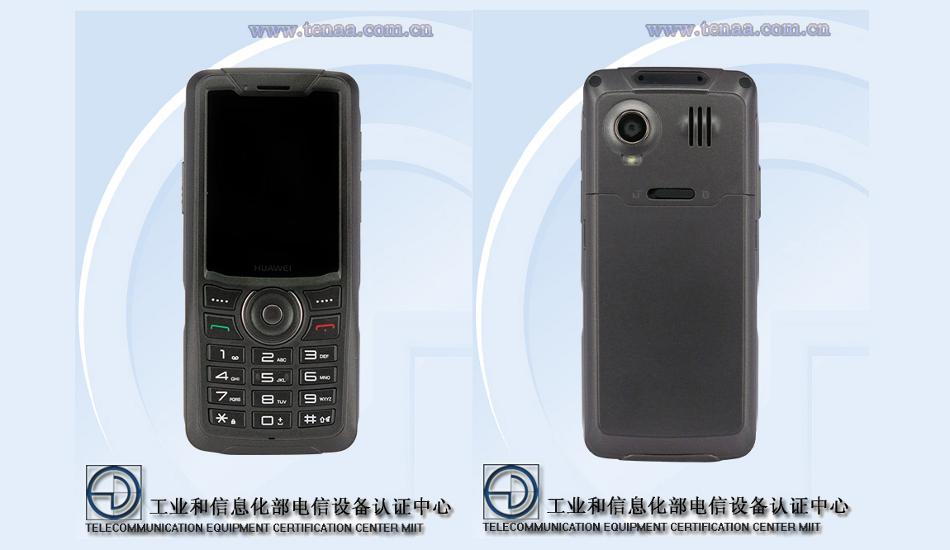 As per TENNA listing, both Huawei R952 and R662 comes with physical keyboards and feature a 2.4-inch TFT display with 320 x 240-pixel resolution. Both of them comes fueled with a 1.2GHz octa-core HiSilicon Kirin 620 processor, along with 2GB of RAM and 16GB of internal storage. The devices come with an option to expand the storage up to 32GB via microSD card. Both the phones also comes with a rear camera setup with LED flash. However, camera resolution is still unknown. Besides, both the phones offer WiFi, Bluetooth, GPS, and a MicroUSB port.
The R952 is backed up by a 3000mAh battery, whereas the R662 gets its juices from 2000mAh battery. Further, the R952 measures at141.4 x 62.8 x 25.9 mm and weighing around 242 grams, while the R662 measures at 130.8 x 60 x 21mm and weighs 172 grams. Moreover, the Huawei R952 is listed in Black plus orange colour and Huawei R662 comes in Black colour.
To our surprise, both the phones do not support Android operating system, which forces us to believe that these devices might be Huawei's high-end feature phones. What do you think? Are these feature phones with top-notch specs or a smartphone with a new OS? Let us know in the comment section below.