We've been getting leaks and rumours about Huawei's upcoming Mate 30 Pro since May but there are still a ton of unknown things about the flagship phone. Now the latest leak has revealed what the primary camera configuration of the Mate 30 Pro will be like.
Leaker Ice Universe has shared what might appear to be a cryptic message to some. The account uploaded a post which read "40+40+8+ToF. Guess which mobile phone is this". While the leaker didn't reveal the name or codename of the smartphone, it's likely that this is the configuration of the upcoming Huawei Mate 30 Pro which is expected to implement a quad-camera setup at back.
This is due to the fact that this year's iPhone and Pixel lineup are both touted to feature triple cameras for primary imaging. Samsung's recent rumours have suggested three cameras on the standard Galaxy Note 10 and five cameras on the Note 10 Plus, which only leaves us with Huawei's flagship Mate series which is also set to debut shortly.
Another thing to note is that Huawei is the only manufacturer which primarily employs 40MP cameras on their phones. Prior to this, Huawei has used the 40MP Sony IMX600 camera sensor on its P30, P30 Pro, Mate 30 and Mate 30 Pro smartphones within the past year.
How could Huawei be using the two 40MP sensors?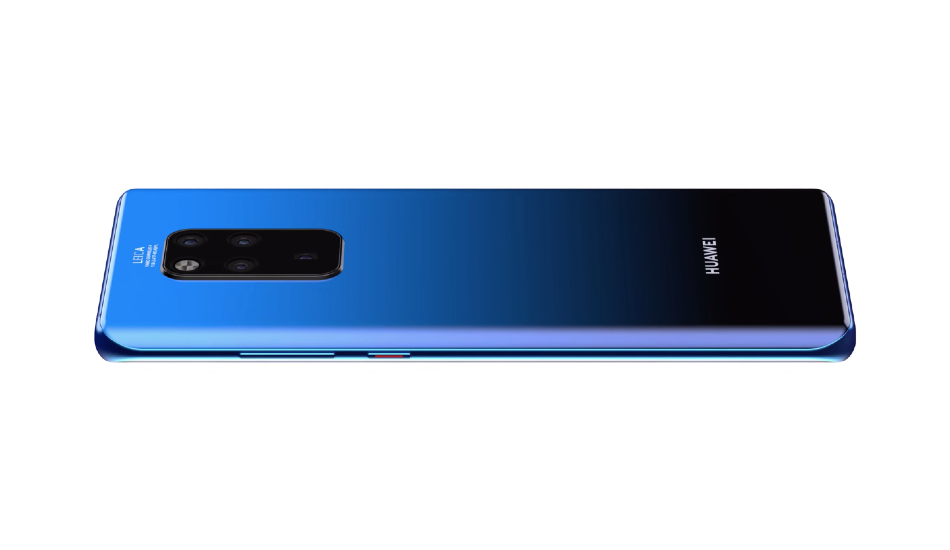 Huawei could be using two 40MP sensors at the back similar to how the Nokia 9 PureView used five identical (three monochrome + two RGB) 12MP cameras at the back. There's a chance that the Huawei could be using identical sensors to extend the colour and depth parameters of the images clicked on the smartphone. Huawei could also be using a monochrome + RYYB (like on the P30) sensor configuration to capture bright and realistic photos.
If that's not the case, the presence of dual 40MP sensors would suggest that Huawei is using a superior quality ultra-wide angle lens which captures shots at the same 40MP quality like the main 40MP sensor.
What are the other sensors for?
Besides the secondary 40MP lens, the Mate 30 Pro will also have an 8MP shooter which we can expect to be the telephoto zoom lens. Huawei has previously employed the 8MP lens for zoom purposes on the P20 Pro, Mate 20 Pro and P30 Pro and it remains to be seen if the zoom lens on the Mate 30 Pro will come with 5x optical zoom and 50x digital zoom like the P30 Pro.
Lastly, the ToF camera or Time-of-Flight camera will be used to shoot portrait shots and will add a level of background blur or bokeh to the picture.
Considering that the Mate 20 series was launched in November last year, we could still be months away from the launch of the upcoming Huawei Mate 30 and Mate 30 Pro. We hope to know more soon.