HTC is working on its mobile tracking and locating service, according to Engadget. As per the website, a trademark has been filed at the Taiwan's NCC by HTC for 'portable multifunction electronic device for assistance in locating, mobile phones, smartphones, tablets, laptops and so on'.
Even if true, then HTC will not be the lone handset maker to offer such a solution. Apple has already been offering 'Find My iPhone' service since couple of years now and it helps in locating the device on web-based map interface. There are other features such as remote data swipe, push alerts and so on. Samsung has been offering similar service under similar name – Find My Mobile. LG has been offering Anti-theft Mobile Tracker service in its mobile.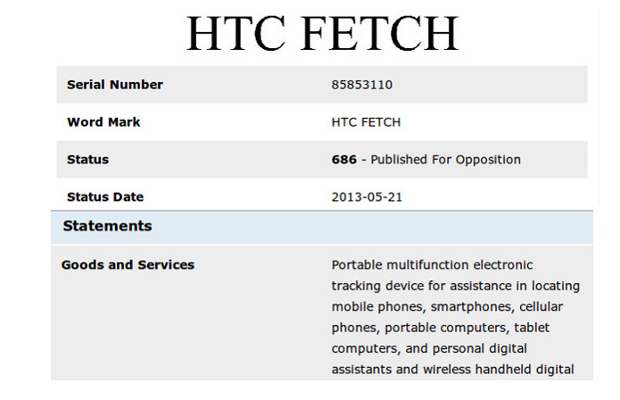 Now HTC plans to join the club with a new service or device drive function called Fetch. From the trademark filing it is not clear whether it is a new service or device meant to be used with a service. Basically, the idea is to track HTC devices and keep a tab on the location.
As of now, there is no clarity on whether the said service will remain only with HTC and mobile operators or would be made available to end consumers. However, the fact that the service for consumers to track and locate their devices points that HTC aims to be on the top. If HTC aims to offer this service to consumers, then it would be really helpful for its products on both platforms – Google Android and Windows Phone.