HTC may not have released an Apple iPhone killer in the true sense, but has certainly rolled out some of the best designed smartphones. Now HTC is quietly working on a touchscreen device which may compete with Apple's iPod touch.
PatentBolt has grabbed an HTC patent filed in the first quarter of 2011, which talks of a handheld electronic device with speaker grills on the top and the bottom.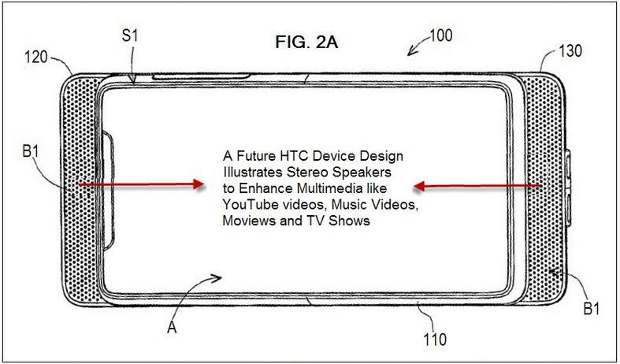 HTC is looking forward to competing with Apple's iPod touch by introducing a handheld touchscreen device. In a way, HTC is also following in the steps of Samsung, which has released touchscreen bearing portable media players.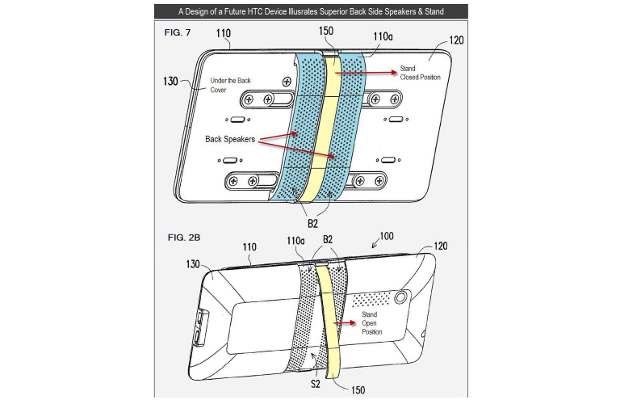 Taking design cues from existing HTC models, the said device will have twin speakers at the back and a kickstand in the centre. From the drawing, HTC's handheld device will have a full touchscreen display and speaker grills on the top as well as bottom of the device. These speaker grills will be enhanced to enjoy the multimedia in both audio as well as video form. This design cue seems to be inspired from the HTC Surround smartphone.
Certainly we can expect this HTC device to run Android and integrate Beats Audio technology for better sound output. This device will be WiFi only and will not offer any cellular network connectivity. As of now, the design doesn't indicate whether the device will have a camera at the back or not. If HTC wants to make a real iPod touch competitor then a camera is required, at least at the back.
There are no details on when this handheld device might be introduced commercially.